Le Nordik Spa-Nature in the Outaouais Region
Publié le 15 janvier 2015
For total indulgence head to Old Chelsea's oh-so-natural spa
"Le Nordik gave me such a great time to relax, sometimes in silence but interspersed with quiet conversation, a perfect antidote to all the hectic activities leading up to the Christmas holidays."
So said my galpal Lis Turner after an afternoon of total relaxation on Boxing Day at this oh-so-soothing spa in Old Chelsea.
In fact, noted Marianne Trotier, spokesperson for Le Nordik Spa-Nature, December 26 is our most popular day. Indeed, many keeners arrive at 9:00 a.m. and leave when the spa closes, at midnight (or 11:00 p.m., pending the day). "People love to be in nature and here, people come and spend the entire day in the pools, saunas, and relaxation rooms."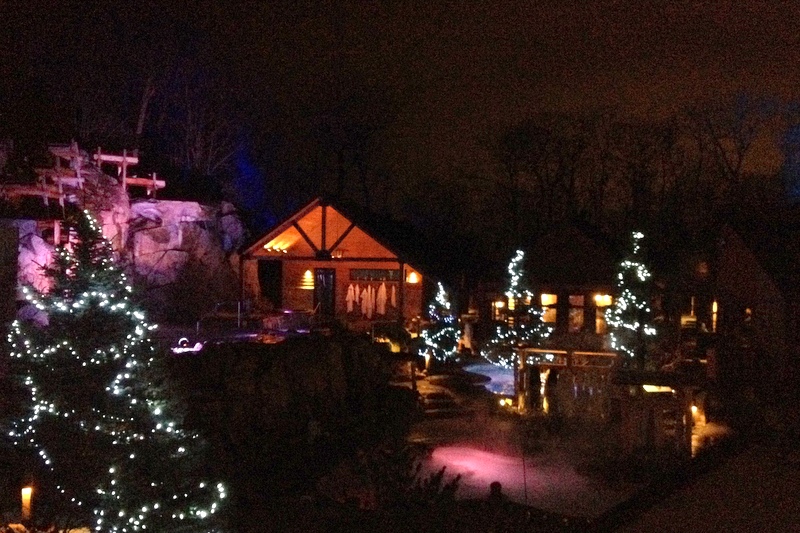 Why stay so l'ong? Because this spa's thermal and relaxation treatments offer tangible physical if not mental benefits.
What's not to like? Seven baths range from steaming hot to startling, cold-water pl'unges. The eight saunas are equally awesome, from aromatherapy to "rock beds" and steam baths. Plus, the outdoor infinity pool lets us drift about while appreciating the rugged Canadian Shield boulders and forest which embrace us. Finally, try the unusual Källa treatment, a shallow, salt-infused floating pool.
This spa's total relaxation is enhanced by Le Nordik's thermal cycle, whereby we benefit from alternating heat, cold, and rest.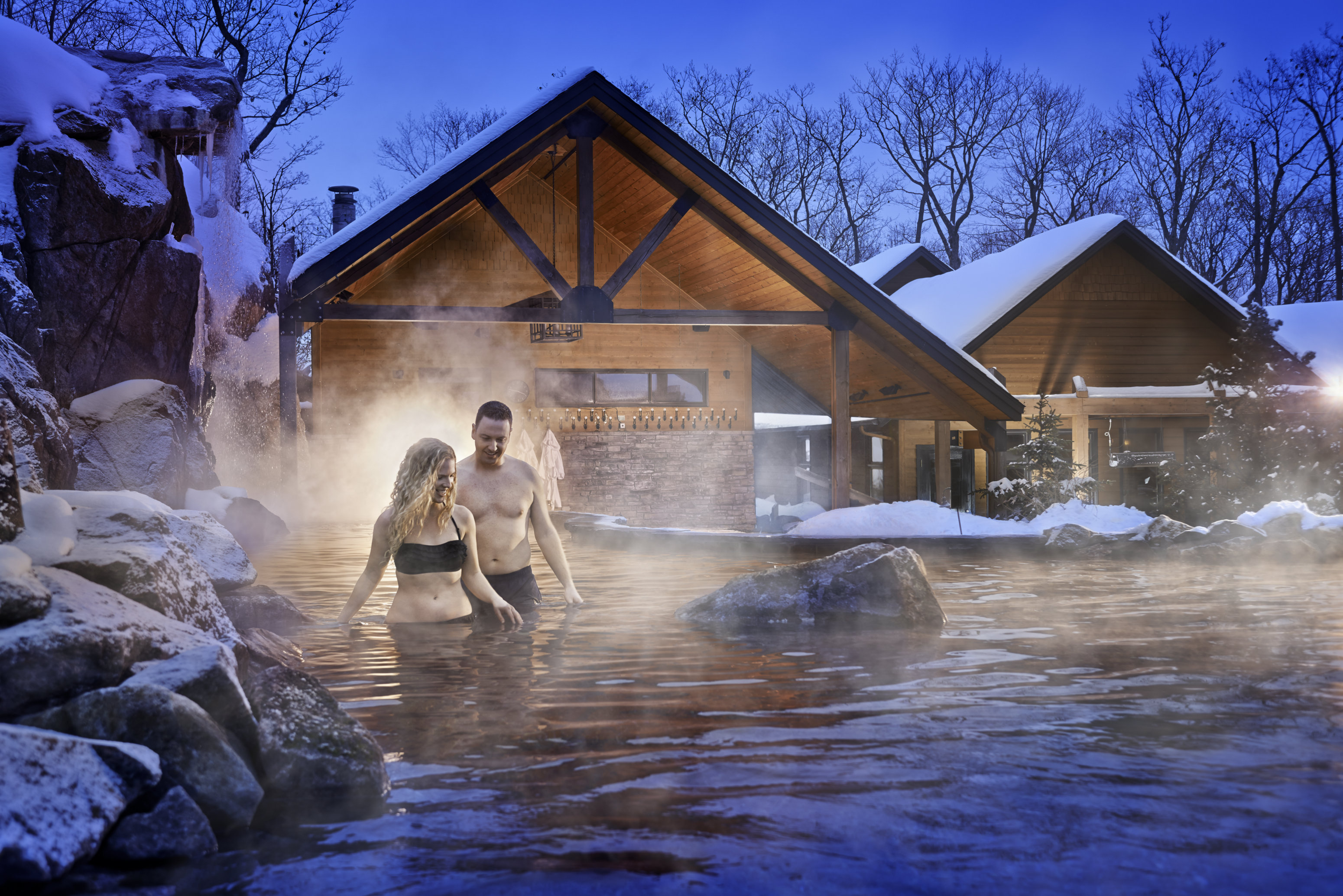 Why does this cycle matter? Hot water opens pores allowing the release of toxins; cold shocks the system and closes pores, stimulating adrenaline; then, rest encourages endorphins to form, giving us welcome relaxation.
Although the Källa treatment costs extra, I think it's worth it for the experience and sublime benefits of floating, effortlessly, in the underground pool whose water is saturated with 12% Epsom salt. With subdued blue lighting, underwater music, and otherwise absolute quiet, it's no wonder Eric fell asleep for an hour or so. Try it, knowing that you're experiencing only the second such treatment in the world – the other being in Switzerland.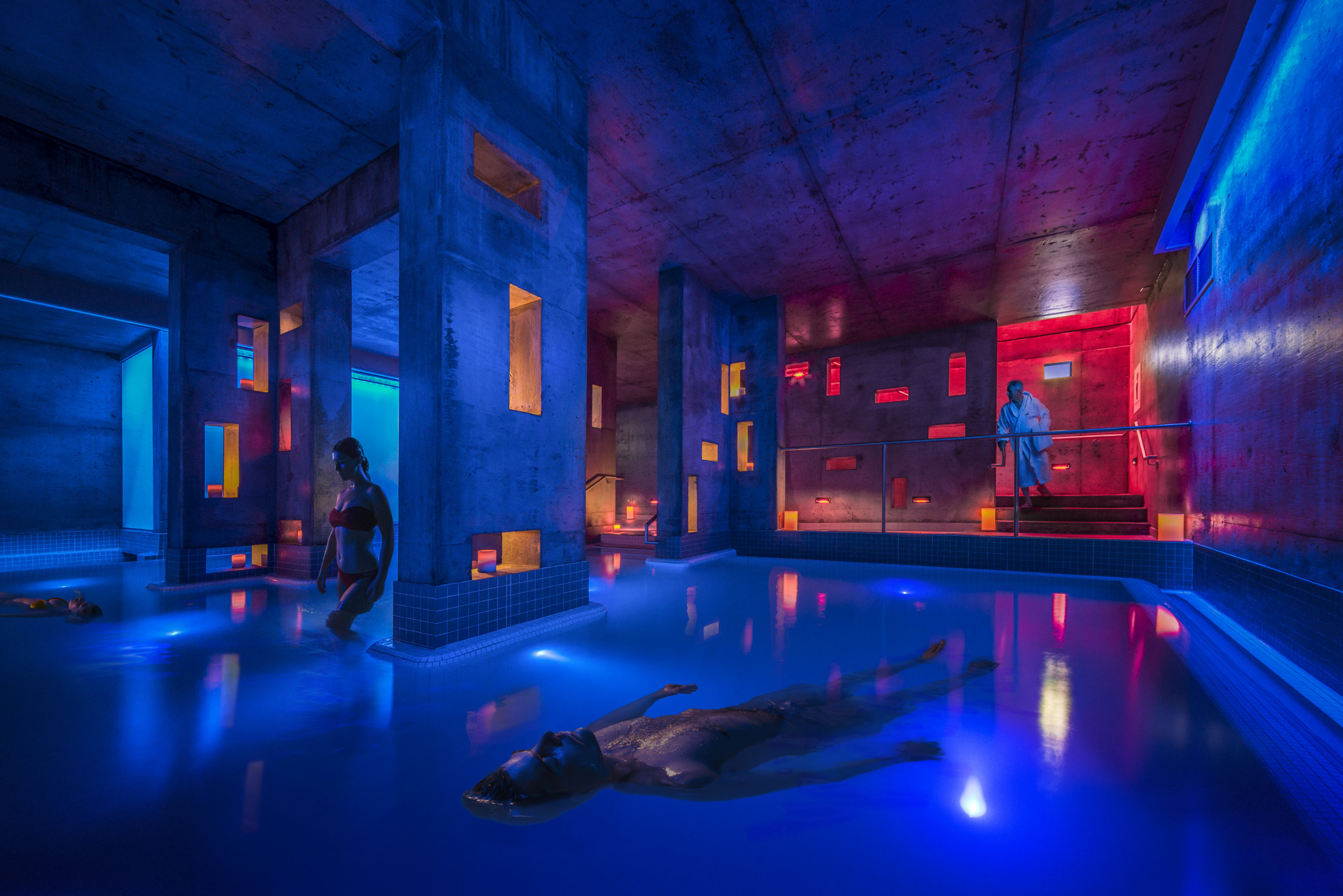 Finally, are you concerned about the environment? "Yes, there's a lot of energy and water consumed here. However, geothermal is used as renewable energy source, and Le Nordik employs many strategies to save and recycle water, plus heat-recovery systems" confirmed Mrs. Trotier.
So come, try the spa – and even dine there – after a heart-healthy ski or snowshoe in Gatineau Park! Too blissed-out to drive? Simply cross the street and stay overnight at Auberge Old Chelsea B&B.
Discover all spas and wellness centers throughout the Outaouais region by visiting www.outaouaistourism.com!
 Story by Katharine Fletcher, photos by Katharine Fletcher and courtesy of Le Nordik Spa-Nature.