April 27 to May 3: Three impressive exhibitions at national museums
April 27 2015
This week, enjoy a cultural excursion with a visit to three exhibitions that are sure to appeal to all tastes. Bonus: on Thursdays, these museums stay open until 8 p.m.!
Canadian Museum of History: Terry Fox – Running to the Heart of Canada
Relive Terry Fox's heroic Marathon of Hope at the Canadian Museum of History with a unique exhibition marking the 35th anniversary of his cross-Canada run. Artifacts, photographs, interviews, press clippings, and journal entries allow visitors to retrace Terry's 143-day, 5,300‑kilometre journey. And don't forget the tissues—this exhibition promises to be powerfully moving.
And because everyone loves a sneak preview, here's a short video of highlights of the Museum's 2015–16 season.
https://www.youtube.com/watch?v=mL_24L88Dec
Canadian Museum of Nature: Animal Inside Out
The blockbuster show BODY WORLDS: Animal Inside Out is coming to Canada for the first time. From May 1 to September 20, the Canadian Museum of Nature invites you to get a close-up look at what lies beneath the surface of many amazing animals, large and small. Thanks to a revolutionary process called plastination, you can examine the intricate biology (blood vessels, muscles, nerves, skeletons and internal organs) of about 100 specimens of mammals, reptiles, birds and invertebrates. You can also compare animal and human anatomy, find out how caribou navigate icy ground, what a giraffe's tongue is capable of, and why bulls are so strong.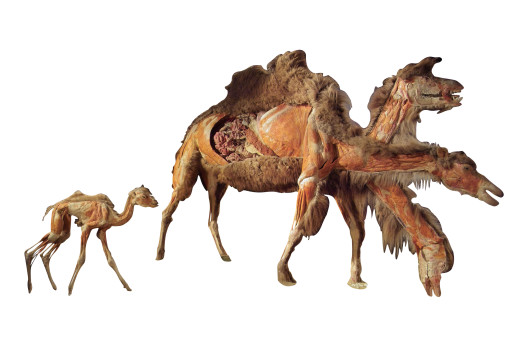 Naional Gallery of Canada: Alex Colville
From April 23 to September 7, the National Gallery of Canada presents the exhibition Alex Colville, a fresh perspective on the work of one of Canada's most celebrated artists. The realistic paintings of this internationally renowned maritime artist capture scenes of daily life in enigmatic compositions. Tracing the artist's entire career, the show includes nearly 100 paintings, some of which date from Colville's time as a student, as well as prints and drawings.
For more information about our impressive museum offer, visit the Outaouais Tourism website. And follow us on Twitter, Facebook and Instagram … remember our hashtag, #outaouaisfun.