Divine Chocolate at ChocoMotive!
Published on February 12 2015
Want chocolate? Quick! Head to Montebello chocolatier Gaetan Tessier's amazing chocolaterie!
"Outaouais is deservedly well known for agrotourism and when I was wondering where to locate my business, it was a natural because there are so many artisanal producers here. Then, I heard about Montebello's historic train station and voilà: here I am! I remember taking the train when I was a kid, so it's fitting I'm here."
Gaetan Tessier opens his arms expansively, smiling and seeming to embrace the chocolates he's created. Confections nestle seductively in packaging everywhere my husband Eric and I look: from the glassed-in production area where inspired transformations occur, to shelves dotted about the shop.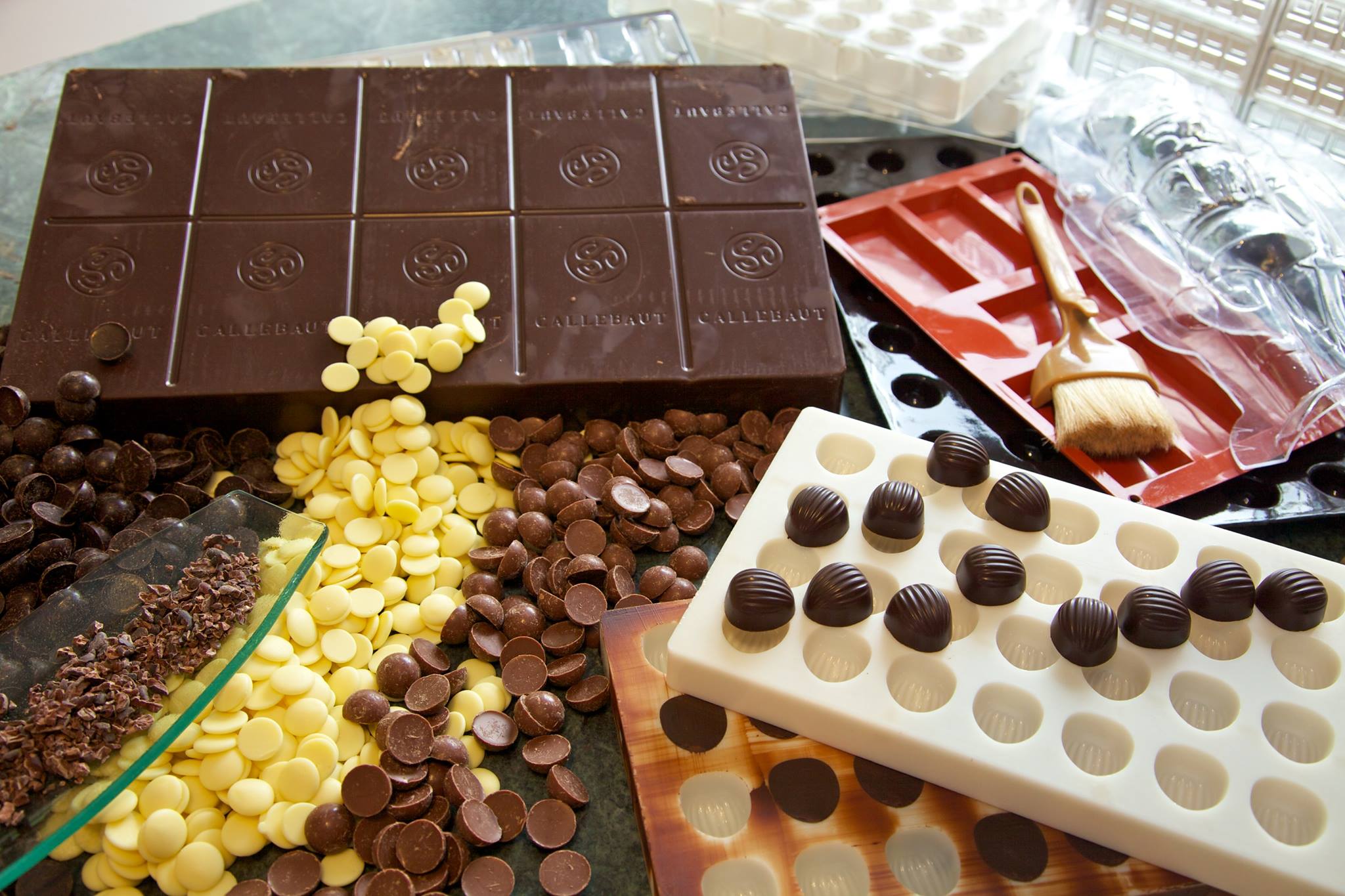 What to choose amid this array of deliciousness?
Tessier grins. He knows all about creating temptations. "I use 8 tonnes of chocolate yearly. I'm the only chocolatier in Québec using Fair Trade organic chocolate. When I started sourcing it, I learned about how kids from 7-15 years old were working like slaves to pick cocoa beans in some countries. I couldn't support that. I discovered La Siembra, a cooperative operating in Ottawa, and all my chocolate comes from them.
"Also, my chocolate has four ingredients: cocoa powder and butter, sugar and vanilla. I don't add soy lecithin."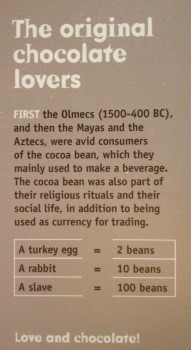 I choose Szechuan, a sublime confection of dark chocolate, lemon grass and spices: it's all about Asian exotica, I muse. Then I try a Marie-Gourmande. "Ahh: the ladies' favourite," Tessier chuckles. "A woman visited from Ottawa the other day and bought eighteen… her 'private stash,' she said!" Made of soft caramel, hazelnut and undoubtedly some other delicacies encased in dark chocolate, I understood.
We lingered for a good hour, investigating the little chocolate museum. ChocoMotive is one of Québec's Economusées, where traditional crafts/artisanal foods are not only made, but explained with interpretive signage and viewing areas. Here, customers can watch liquefied chocolate being transformed into a host of forms… including Easter bunnies.
"Easter's our biggest market," Tessier explains. "I start making bunnies and eggs on December 26. (Note to self: Return. Soon. Buy bunnies.)
Tessier is also a firm believer in supporting local entrepreneurs and incorporating their products.
"My friends who operate Brasseurs de Montebello, the owner of Fromagerie Montebello and I, we are the 'trio infernal' who's creating a new cheese from chocolate, cheese and beer. I know it'll be amazing. Probably available in March!"
Actually, such cooperation and inspiration is de rigueur with Tessier, who enjoys showcasing regional producers. At ChocoMotive find such products as Ripon's Domaine Mont-Vezéau's Zéphyr (strawberry wine).
Finally, I asked Tessier what he likes to do most in the Outaouais, on his time off. "Hard to say," he says. "We're a community. Have you been to Fromagerie Les Folies Bergères?" We nod. "Well, they called me for supper: just us, just a visit. And you know? That's what we're like, here. We support one another, we work together and we enjoy one another's company."
Support the community, and enjoy Tessier's artisanal delights. Then? Explore the beautiful Petite-Nation La Lièvre, the east part of the Outaouais region!