7 events and festivals to enjoy in June
Published on June 5 2018
Nice weather has returned to the Outaouais, and nice weather means festivals! June brings festivals for all ages and tastes to Canada's Capital Region and the Outaouais.
Aux 4 jeudis terrace
Live shows and movies on the terrace at Aux 4 jeudis
This year, Aux 4 jeudis celebrates their 40th anniversary. To mark the occasion, they've lined up a terrific summer entertainment program! Take advantage of the good weather to relax on their beautiful terrace and take in a show or an outdoor movie. A perfect way to spend a summer evening!
Aux 4 jeudis – 44 Laval Street, Gatineau
Movies every Monday. | Live shows every Wednesday.
Learn more
Grand Prix Cycliste de Gatineau
Val-des-Monts Country Festival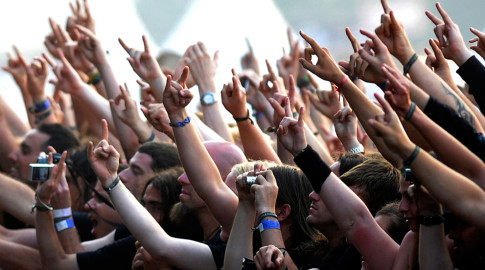 Montebello Rockfest
Chocolate specially made by Béatrice et Chocolats for the Ottawa Flamenco Festival.
Truck pull and mud run
Amusement park at Outaouais en fête festival
Follow us on Facebook to keep informed about upcoming events, and on Instagram to see the most beautiful shared photos of the Outaouais!