February 6 to 14: Love is in the air!
Published on February 7 2017
February. The month of love. Valentine's Day is THE day when hearts warm up in the midst of winter. "Hey that's next week!", I hear you say. Indeed. But because it's on a Tuesday, we figured you might want to celebrate their love his upcoming week-end and hey, overlapping is not a crime! More time with your significant other!
Foodie
A romantic dinner without wine is like the ocean without water. It just so happens that we have THE place to treat your buds and make awesome discoveries, no matter if you're red, white or bubbly. Soif Bar à vin will have what you need and want. Their food menu is superb and they have surprises in store for the evenings of February 11, 13, and 14.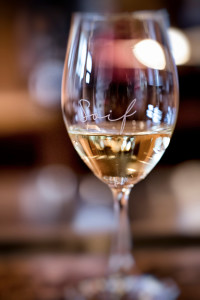 Psssst! According to HuffPost, to of Quebec's most romantic restaurants are right here in the Outaouais! The Baccara (at Casino Lac-Leamy) and the Sterling made this list (in French) but keep that in mind if you want to amaze your date.
Nostalgic
Who said Winterlude's Snowflake Kingdom is just for kid? Adults can have fun in the snow too! The site can be quite romantic with its light shows, multimedia presentation projected on an ice version of Mother Earth, and slides. Feeling giddy is the whole point and makes for a great evening with your loved one. Of course, you'll want to enjoy a Beavertail and hot chocolate to get those cheeks a bit more red. There're many fine restaurants within walking distance, so you can end the night with a great meal, eye to eye, not caring about your tuque hair.
Cabin in the woods
Getting away from everyone else (except Cupid. He'll find you!), making a fire in the fireplace and cook a nice dinner with the day's catch : doesn't this sound like a perfect day between lovers? Many Outaouais outfitters (Domaine Pine Grove, Pourvoirie Mijocama, Squaw Lake Outfitter, Pourvoirie Club des Douze, Domaine Bitobi) have ice fishing packages, complete with cottage. Spend the day outside with your line in the lake, get back inside to warm up and a nice homemade meal and enjoy the cottage for the rest of the evening! We have the cabin and the fish. Your imagination will take care of the rest!
So lovebirds? Ready for an #outaouaisfun Valentine's Day? Check out www.outaouaistourism for more ideas and have a great one!