Gourmet Getaway in the Outaouais Region!
Published on July 31 2014
When the Table agroalimentaire de l'Outaouais invited me to join their gourmet press trip in the Outaouais region, it's no surprise… I said YES pretty quickly! On a sunny Tuesday afternoon we headed out to the east part of the region to discover and rediscover some of our many local flavors.
During our road trip, I had the pleasure of meeting incredible local producers and the photographer Sébastien Lavallée who accepted to lend me some of his pics for this blog!
Here're our gourmet stops but most of all, my "coup de cœur" of the day:
1)    Brylee Farm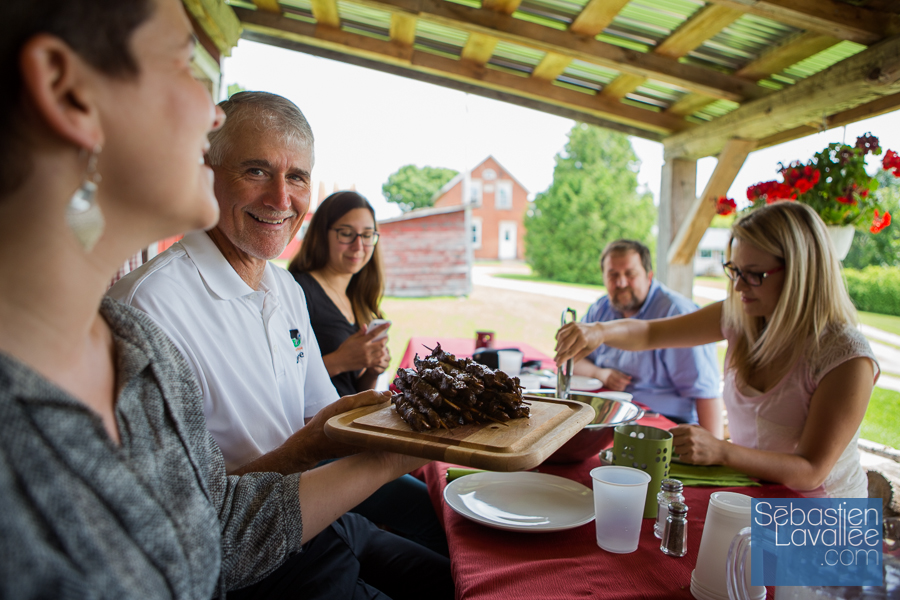 A warm welcome, a BBQ breeze to die for, a country style outdoor lunch overlooking an ancestral farm… That's what was waiting for us at our arrival! For the last four generations, the Brylee Farm has been producing the finest grass fed beef and lamb; an unusual technique used in Quebec, inspired by our ancestors. During your visit, make sure to drop by their country meat store for some regional delicacies.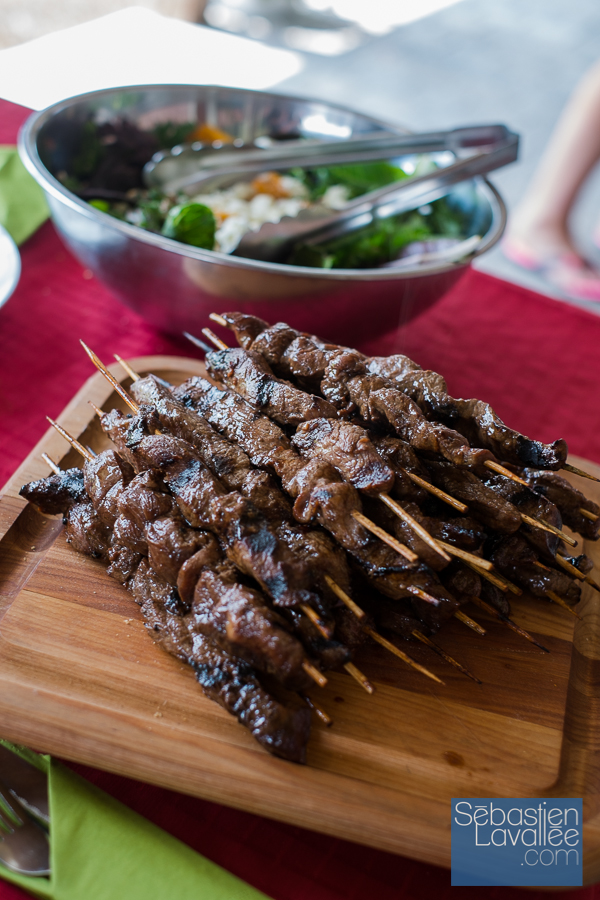 My coup de cœur: marinated sirloin brochettes cooked to perfection on the parilla (Argentinean BBQ) served with a Mesclun salad sprinkled with Fou Fou Feta cheese of Fromagerie Les Folies Bergères!
*Attention to engaged couples: if you're looking for a different venue with a rustic feel, the heritage barn is quite lovely!
2)    Verger Croque-Pomme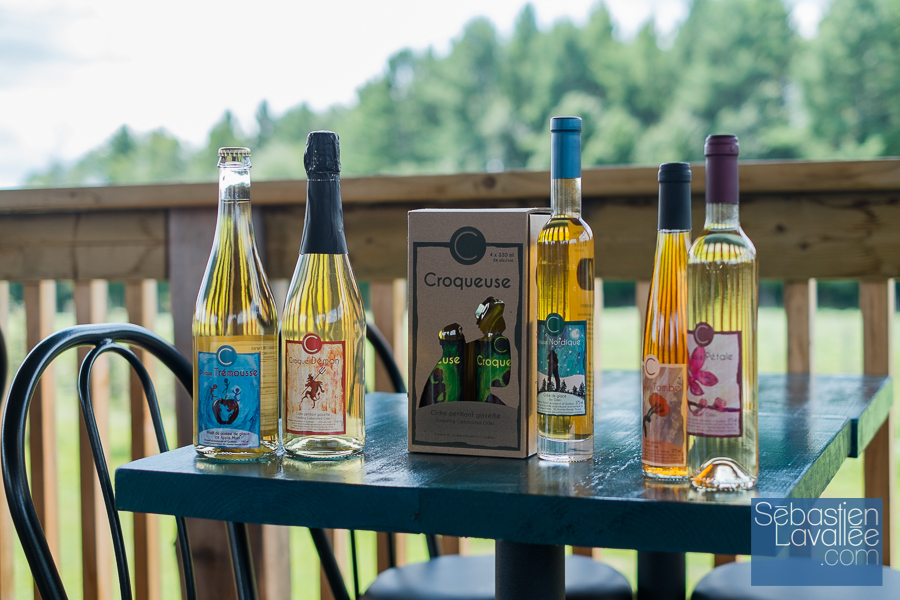 What a lovely place! Verger Croque-Pomme is an orchad that produces more than 30 varieties of apple and offers the "pick-your-own" apple/squash/pumpkin activity… one of my favorite outings! With passion and care, they locally produce 5 ciders and 1 non-alcoholic sparkling apple juice. During your visit, make sure to allow yourself time to walk in the fields, to browse in the boutique but most of all, to taste their products… on site!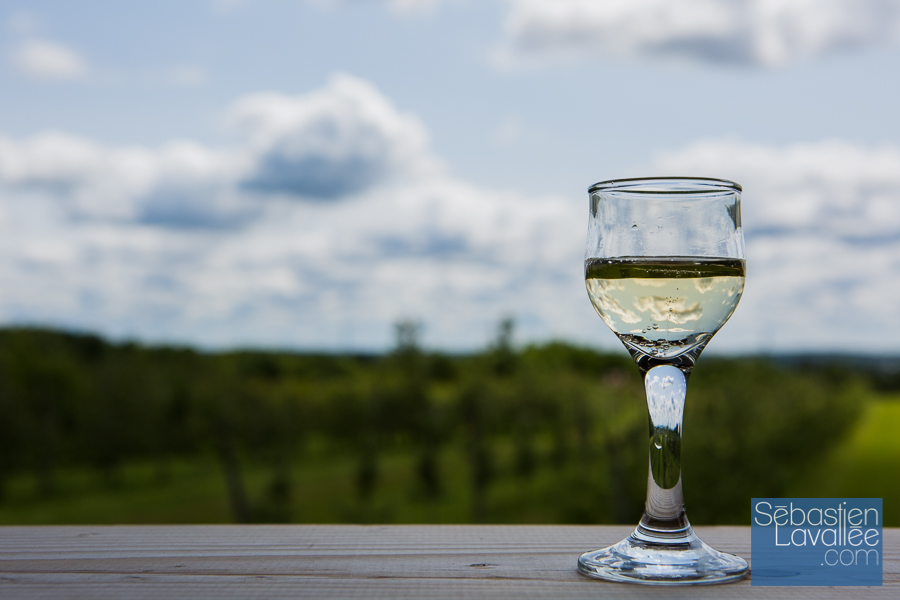 My coup de cœur: the Croque Nordique ice cider that I had the pleasure of tasting on the most beautiful terrace of Outaouais' countryside! The wood pavilion overlooking the fields offers a breathtaking view and is quite artistic with its large log in the middle.
3)    ChocoMotive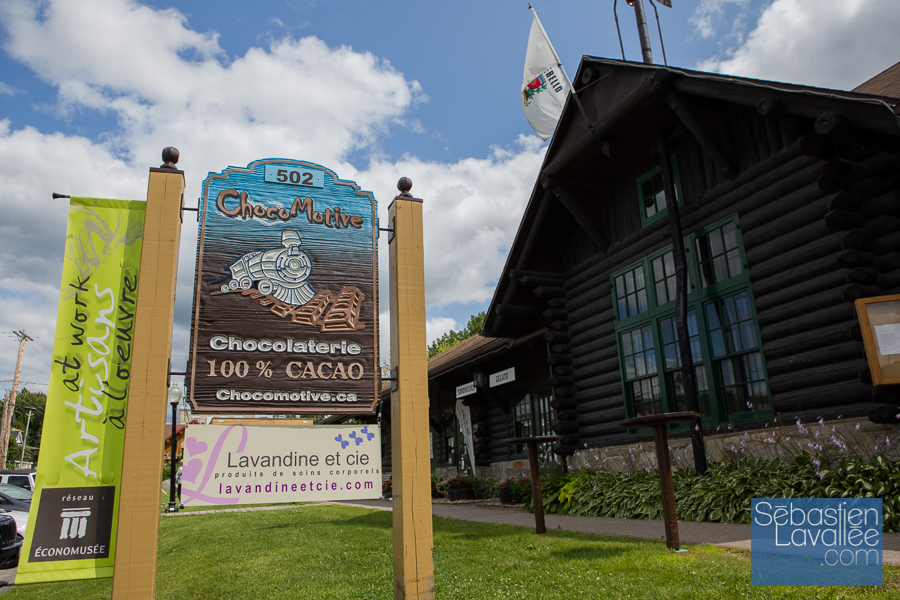 Established in Montebello's 1930 train station, ChocoMotive is the only Chocolate Making Économusée in the province of Quebec and an artisanal chocolate factory where only organic and free-trade chocolate is used. On site, see the chocolate makers in action, grab a bite to eat, taste their unique creations and buy local delicacies. It's no surprise that ChocoMotive was crowned Gold Laureate in the "Tourist Attractions: Less than 25,000 visitors" category at the provincial tourism award ceremony! If you love chocolate then you must drop by!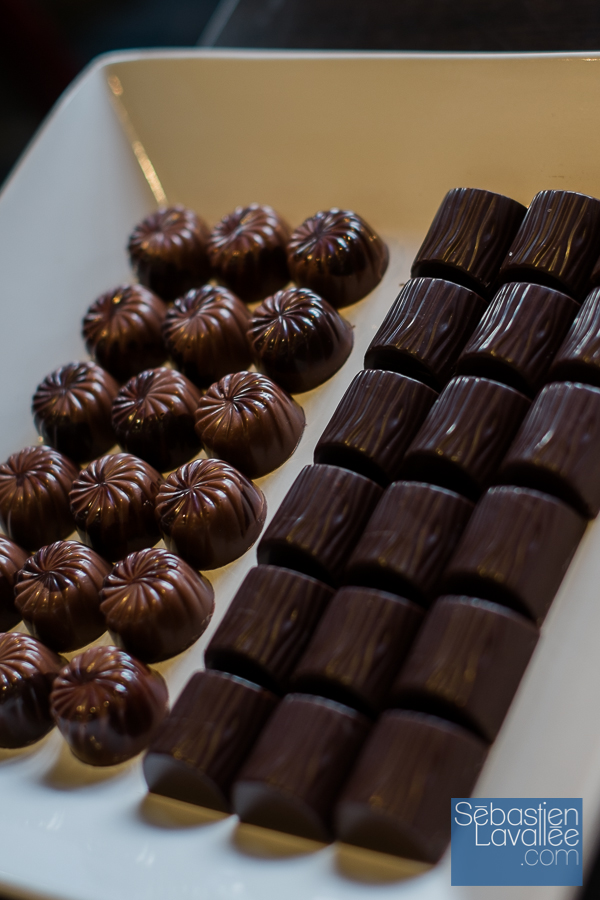 My coup de cœur: the wonderful pairing between the Coureur des Bois maple cream praline chocolates and La Reine du Mont Vinoy, a local beer from Les Brasseurs de Montebello. A stunning (and winning) combination!
4)    Domaine Mont-Vézeau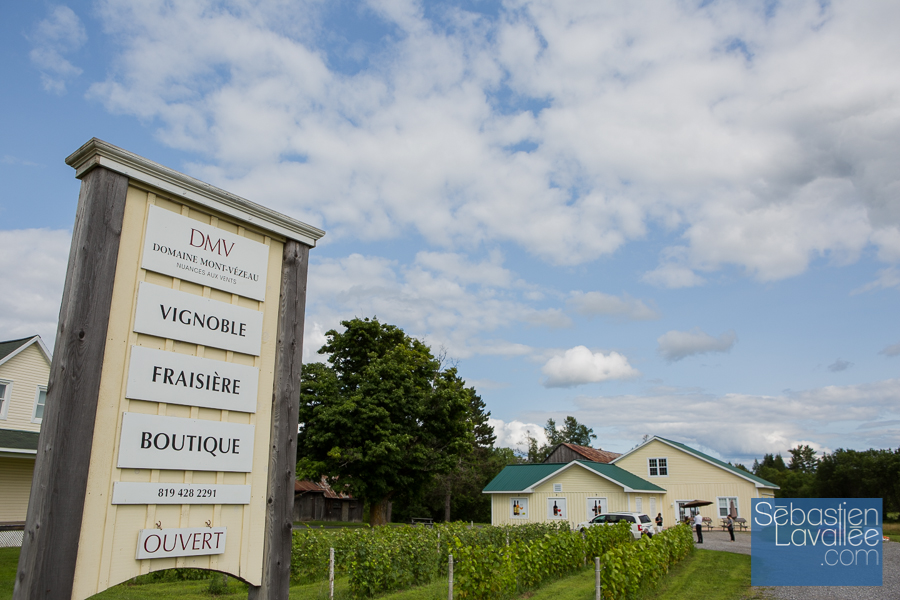 Located at the footsteps of Vézeau mount, in an idyllic natural setting, the Domaine Mont-Vézeau features a 9 acre vineyard (accessible to public) which encompasses 9,000 feet of vines of different grape variety. Their 5 acre strawberry farm allows them to produce their well-known Zéphyr, an award-winning strawberry wine now available in SAQ's across Quebec.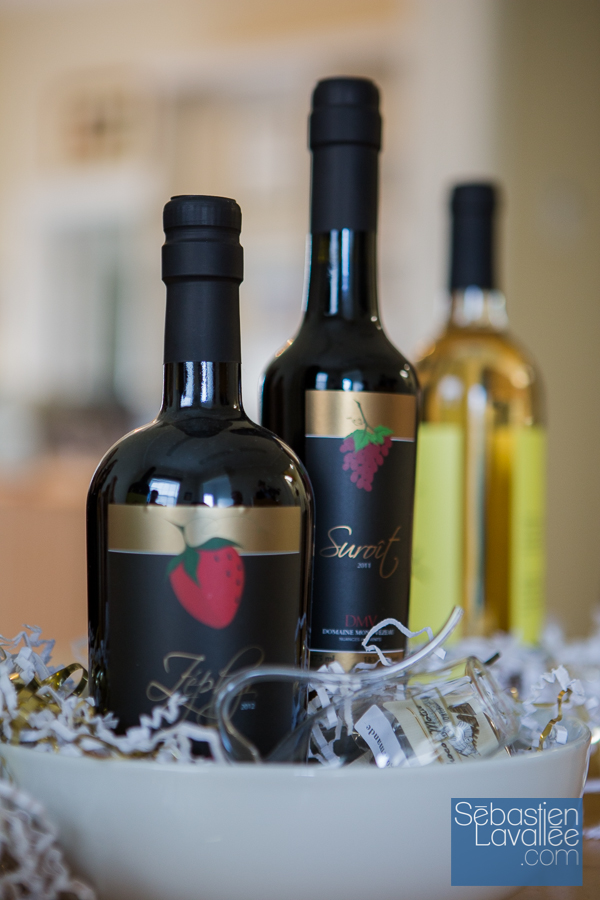 My coup de cœur: I was tempted by a bottle of their fortified wine, Suroît, which features notes of prunes and black cherries… Which I'll make sure to pair with some chocolates from ChocoMotive!
What a great day! THANK YOU to the Table agroalimentaire de l'Outaouais for the invite and most of all, to our generous and passionate local producers!
To discover more gourmet addresses in the Outaouais region and plan your itinerary, visit http://www.croquezoutaouais.com/en/ and http://outaouaisgourmetway.com/en/. Enjoy!