Hiking on Wolf Trail!
Published on September 17 2015
I truly enjoy showing off my Outaouais region to family & friends. So when my favorite Torontonians called to let me know they were heading my way for a "spur of the moment" weekend visit, it didn't take me very long to start planning. And planning, I am good at ;) I wanted to show them how spectacular my region is but most of all, I wanted to take them "off the beaten path", as far away as possible from their city life. Amongst the many activities: hiking the Eardley Escarpment up Wolf Trail in Gatineau Park!
Distance: 8.3 kilometers
Level of difficulty: difficult
Elevation gain: 218 meters
Approximate time: 3 hours
I honestly didn't remember the last time I had climbed up Wolf Trail but I had fond memories of it. And I was right. Dressed in comfy clothes and sneakers we headed out on our adventure. And we weren't alone: families, couples, friends and a lot of dogs (yes, leashed dogs are allowed on many Gatineau Park trails) had also geared up on that bright sunny Saturday morning.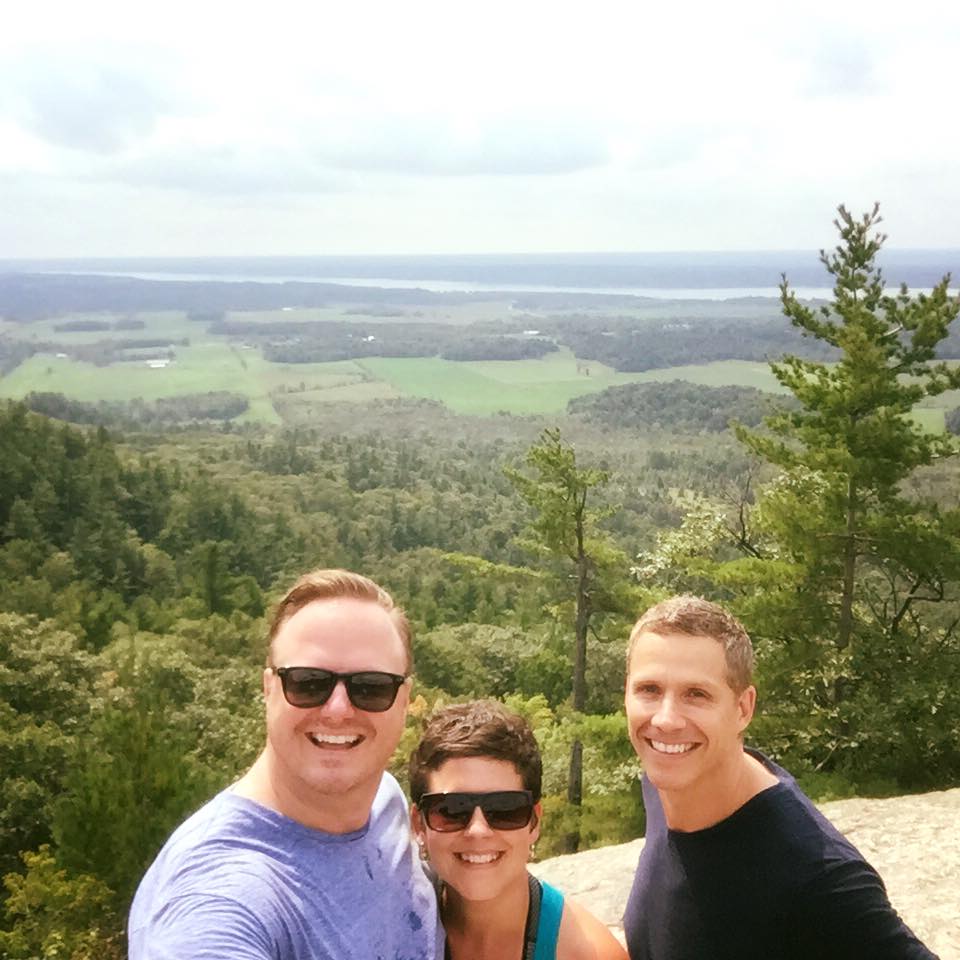 Again, amongst my vague souvenirs, a note to myself: tackle the trail on the south path and come back on the north one. Right, I was again. The elevation is gradual, the scenery constantly changing but the "icing on the cake" is definitely at the top (Tawadina Lookout on the map): standing on the end of the Canadian Shield, a breathtaking view on the Ottawa River and Valley! It's almost what you get from the Champlain Lookout but this view, believe me, you've deserved it! Really deserved it. Oh, and there're less people too. The flat rocks of the Shield are ideal for a break or a picnic amongst friends. That's what we did: picnicked amongst friends!
Once on our way down on the north path, more surprises along the way: another photo opp from the Mahingan Lookout, a steep rocky trail, colorful mushrooms, hidden lakes and much more! Everything but wolves (Wolf Trail) LOL! We truly enjoyed our healthy hike. That being said, I wouldn't recommend it on rainy periods because the trail is muddy and quite steep at times.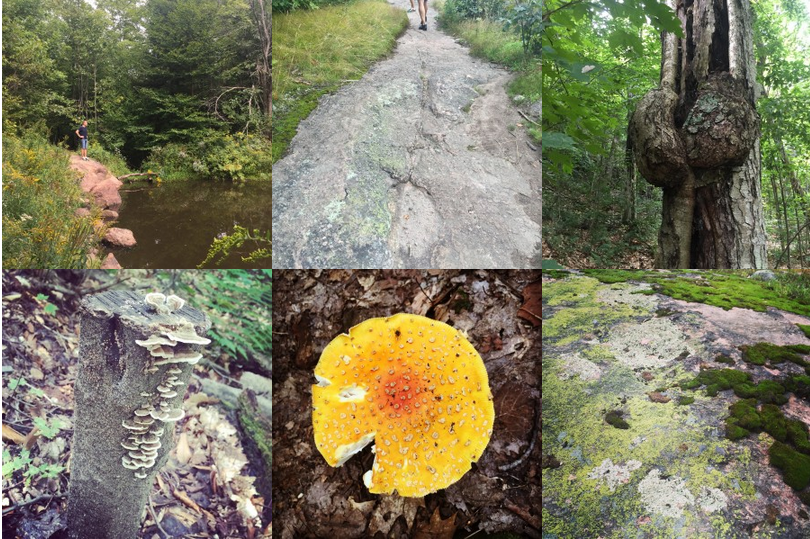 It's no secret. Featuring 165 kilometers of hiking trails, Gatineau Park is a must stop for outdoor enthusiasts. If you would like some advice on the trails that best fit your skills, make sure to drop by the Gatineau Park Visitor Center where the local officers can help you out.
 How to get there?
From highway 5 North, take exit 12 to Chelsea. Turn left on Old Chelsea Road and cut through the quaint village (this road actually leads you right through Gatineau Park). Continue until P13 ($) located on the shores of the renowned Meech Lake.
What to bring?
Comfy clothes, hiking shoes or boots, water bottle filled to the top, your camera and, if you feel like it, a picnic for the top of the mountain! In the summer, don't forget to pack up your bathing suit and towel, Blanchet Beach is just across the street from P13. Literally.
What's nearby?
Chelsea offers many options: coffee and indulging pastries at Biscotti & Cie, one of L'Orée du Bois' famous brunches, a pint of Blanche de Chelsea at the local pub, savory products at Les Fougères, an artisanal ice cream at La Cigale, a cultural stop over at La Fab, a free fall airbag jump at Camp Fortune, a zen moment at Nordik Spa-Nature, or a game at Dunn-D's Minigolf… The choice is yours!
And to discover other hiking trails in Gatineau Park or throughout the Outaouais region, visit Outaouais Tourism's Website!