Land Rover Experience: I'll be back!
Published on March 24 2016
A few weeks ago, I was lucky enough to participate in the Land Rover Off-Road Driving Experience at the Fairmont Le Château Montebello. I admit, I was having a few doubts during the drive to Montebello; it seemed more like a guy thing. I went along out of curiosity, and because it's the only Land Rover Experience in Canada and I'd heard from several people that it was something I should try at least once in my life. A 15 minute chat with a passionate Land Rover fan on the trip from the boutique, located in the hotel, to the driving course in the Kenauk nature reserve was all it took to convince me and make me a convert.
Keep the speed down!
Before we even got into the vehicle, we had our instructions: don't try to speed. And believe me, we didn't! The course is so uneven that it's impossible to go fast. On the other hand, it's pretty impressive to see how the vehicle gets over, around and through all the obstacles and comes out in one piece! Looking at some of the snow-covered mounds, I wasn't sure the Land Rover would make it, and some of the downhills looked way too steep. But Dominic, our guide, was incredibly calm (I've never seen anyone so relaxed during such a bumpy ride—it must be part of the job description) and he soon reassured me.
The objective is to tackle one obstacle at a time, at the optimum speed to get by safely!
Warning: Woman driver
When we got to Kenauk, we started out on the novice run. Dominic showed us a few basic tricks for manoeuvring the vehicle. Then it was supposed to be my turn, but I was all settled in the back seat, so I let my partner have the first go. He was drooling at the prospect of driving a Land Rover. I was so nervous I could hardly stand it. At last, it was my turn. One word: WOW!! I wanted to keep going and going, but I had to share the driving with Marc-Olivier. After we'd completed the basic course, we headed for a more advanced circuit, and that's when things got really interesting. The terrain was more uneven, the hills were steeper, and the trees were a lot closer together. But we managed to get through in the end! At one point, the guys even got out and put chains on the tires. I swear, driving a Land Rover qualifies as a sport. After awhile I took off my scarf and unzipped my coat. It was hot work! We were so proud every time we vanquished an obstacle. When our time was up, we didn't want to leave—we were having too much fun! Dear friends, I heartily recommend this experience to all of you! I did it in winter, but it's a year-round thing. Have a look at these impressive photos!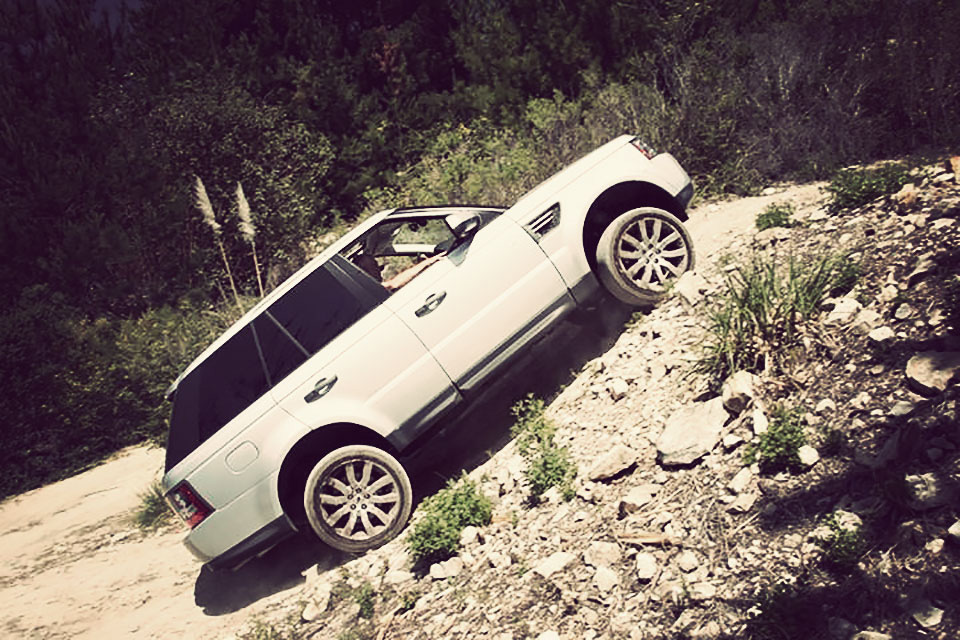 Photo : Gullivant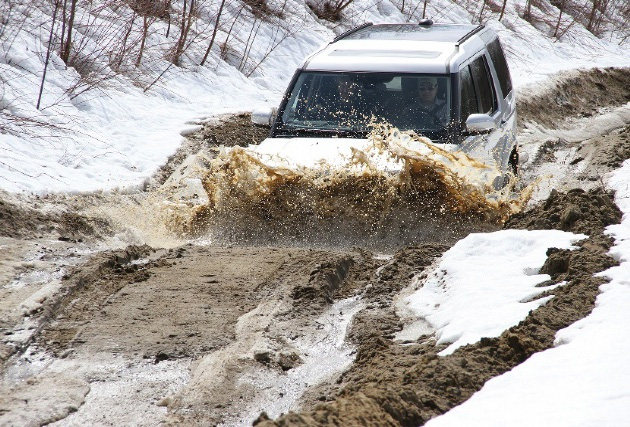 Photo : Laval Families Magazine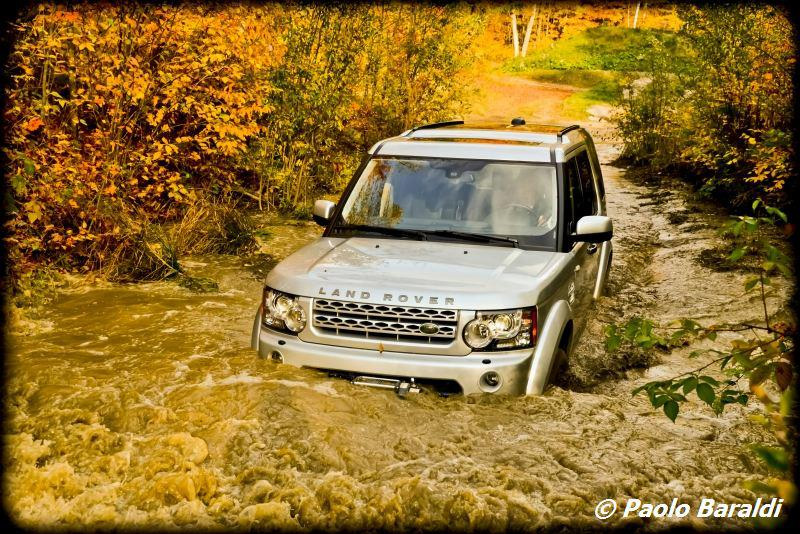 And here are some hair-raising short videos.

Driving over a huge boulder.
Click here to see a Land Rover balancing on one wheel.
Click here to see a Land Rover balancing on three wheels.