Les Chemins d'eau: Wonderful Collines!
Published on August 16 2017
Since the dawn of time, water has shaped the landscapes and history of the Outaouais. Whether it was the Algonquins using Kitchissippi as a highway, log drivers sending timber downstream on the Gatineau and Ottawa, the Brysons building a sawmill by the majestic Coulonge Falls or people sailing for leisure all over our waterways, water has played a major role in our region's development. This is the third of four texts to explore each part of the territories through which the Chemins d'eau passes.
Featured this week: les Collines-de-l'Outaouais!
Les Collines-de-l'Outaouais (or Gatineau Hills, are they are often called) are the playground for residents of Gatineau and Ottawa, and with good reason! In a 30-45 minute radius from downtown, one finds Gatineau Park and its numerous trails, lakes gallore, activities to get the adrenaline pumping, and cultural attractions and great food for everyone!
The Gatineau River, where log driving stopped only about three decades ago, runs through the territory and the Champlain Sea had an important part to play in the shaping of its geography, several millenia ago. Let's take a closer look at what you'll find there, shall we?
" All in! "
Excellent! For starters, a little adventure. On route 366, about 30 minutes north of Gatineau, is the largest natural cave in the Canadian Shield, the Laflèche Cave. Arbraska Laflèche offers visits of the cave, as well as a great aerial park with ziplines and trails et al. It all makes for a splendid day in nature, with plenty of emotions!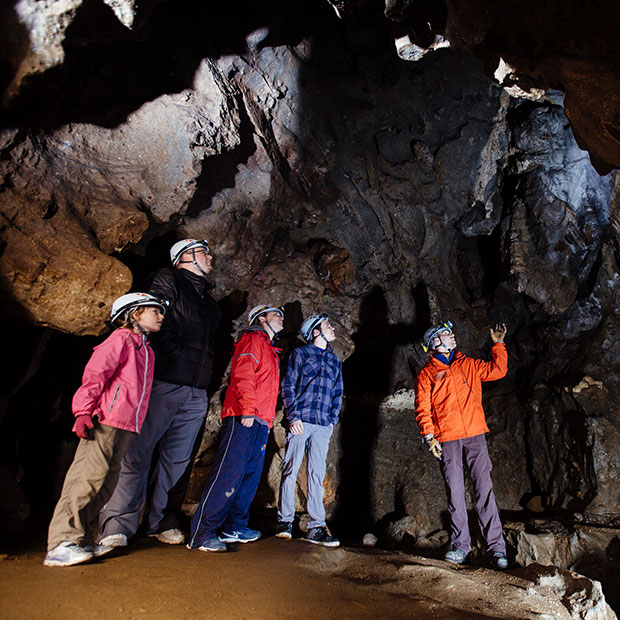 "I've got to go there! What else?" 
Not far from there is charming Wakefield, where you'll find Eco-Odyssée. Inspired by the beaver's habitat, it's a gigantic maze in a flooded marsh, and you go through it on a pedal-boat or canoe. The concept is to find your way out while discovering the laurentian fauna and flora in its habitat. It's awesome with or without kids! Et juste au sud, à Cantley, il y a le Chalet Buckhouse, magnifique gîte sur le bord de la Gatineau, si vous désirez rester dans le coin plus longtemps.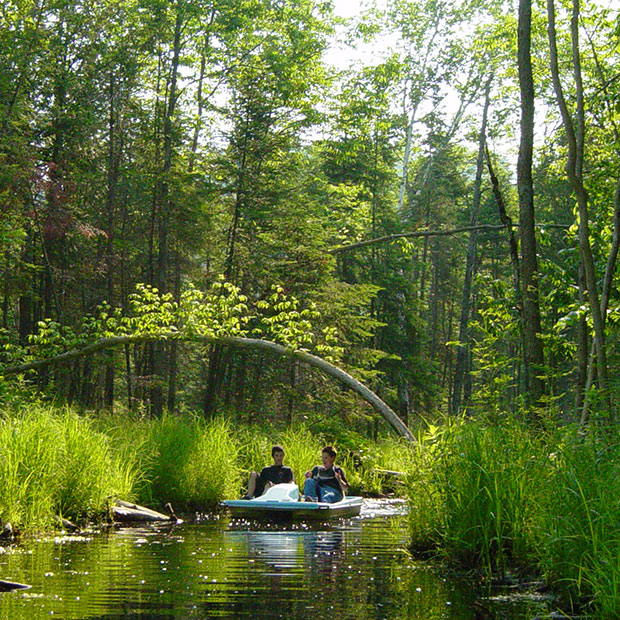 "Nice! But I'd like to rest a little because I feel tomorrow's going to be a big day!"
But of course! Wakefield is waiting, with its fine restaurants and patios, its heritage and cozy B&Bs. Before enjoying Belle de Nuit's magnificent suites with fully equipped kitchens (and a jacuzzi), charming rooms and unbeatable breakfasts at Auberge de mon P'tit Chum or the rustic charms of the grand Wakefield Mill and nearby MacLaren Falls, a visit at Fairbairn House and Gendron covered bridge is a must. Not only will you learn about local history, you'll see how instrumental the Gatineau River has been in the area's development. But a visit to Wakefield also means a stop in neighbouring Chelsea.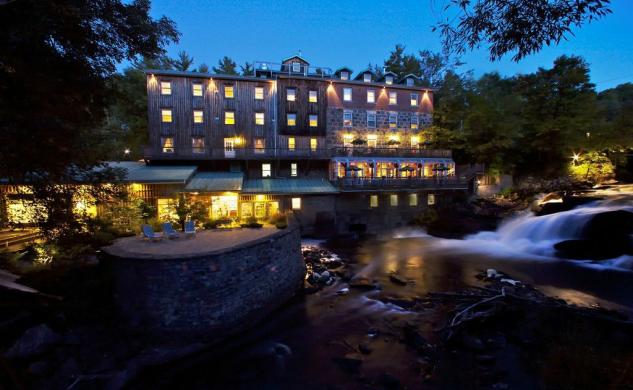 "Oh yes! But what's there?"
Among other things, awesome grub. There's the fine dining with local accents from l'Orée du bois (in its beautiful countryside setting), the great pub fare at Chelsea Pub and Biscotti et Cie's to-die-for desserts ans coffees that are sure to please your palate and tummy.
"My belly is in awe. Next?"
Next, you have to visit Gatineau Park, whose visitors' centre is in the village. The trails are calling, and amazing pieces of history like the Mackenzie-King Estate, where Canada's 10th Prime Minister spent his summers where you can grab a cup of tea or take pictures in the ruins he installed there, or the Carbide Willson ruins, where an excentric industrial built his "workshop", complete with its own power station, not far from Meech Lake. Of course, a visit to the park wouldn't be complete without the view at Champlain Lookout! Et une visite dans le parc ne serait pas complète sans aller admirer la vue au belvédère Champlain!
"Wow, this trip in the Collines sure won,t be dull!"
Indeed, magnificent person, indeed. Now of exploring you go!