For a made in Outaouais gift
Published on December 4 2014
Oh dear. When I asked for made in Outaouais gift ideas, I wasn't expecting such an avalanche. But when my head managed to poke through the huge pile, the rescue dog with a little barrel in his neck didn't find a desperate soul in need of being saved but someone very pleased to realize just how much his region has to offer and that it is filled with so many creative people. Kinda makes me want to yell "OutaWOW!" (… yeah, ok. Nevermind.)
If you are tempted to say "Dude, you missed a few.", well I know. We're going to be talking about them soon in other posts. So all is well.
Because we have ideas for just about everyone, we'll go by category.  Let's start with the ones on your list who have rather refined taste buds or who like to indulge.
For the epicureans
If you've ever looked at the Parcours Outaouais Gourmet map, you're aware the region has its lot of great produce and tasty concoctions. The Outaouais is definitely yummy. Here are a few ideas that are guaranteed to put smiles on both faces and bellies.
Did you ever spread sunshine on your toasts? Did you ever open a jar of rainbows at snack time? No? Then you don't know Miss Marmelades. Seriously. These marmalades, jams, mustards, and jellies are sold either individually or in gift packs, covering the whole range from sweet to spicy. Plus you can find them almost everywhere so no excuse not to treat the refined palates among your loved ones.
Your brother-in-law likes to play bartender during your holiday cocktails? People will rave about his gin&tonics when he gives them a true local twist with Jack's Tonique, the very tasty tonic syrup made directly in the Vieux-Hull.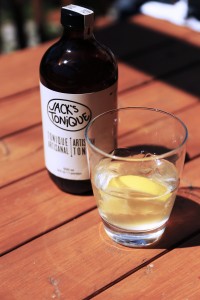 Another option for those who care about quality foods is to sign them up for Marché de solidarité régionale de l'Outaouais, representing many producers from the Outaouais. You do your groceries online and on Thursday, you pick up your order of fresh and tasty local food. Simple as that!
For fashionistas
Everybody loves looking awesome from time to time but for some, it's a way of life. Fashion doesn't just come from Milan, Paris, New York, or London. Heck no! Écharpes et belles's scarves are made in Gatineau by two lovely ladies and will keep your loved ones warm and trendy this winter.
Of course, one cannot not mention Boutique le Local on Eddy Street. They sell clothing and accessories made exclusively by Québec designers including magnificient jewellery by local artists Djeneba and Créations MF. While you're there, take a look at Socks by William, the funky, chic socks for men, and Magneties with their hand printed edgy designs to give a new spin on an old classic.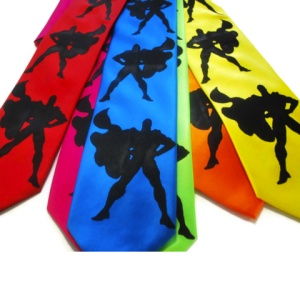 For artists or art lovers
Ok so you've got a lot of options, here. Just take a look at the artists' studio tours in the region and see for yourselves. I was also told about Studio Martel in Aylmer, Créations Méli-mélo, Créations Rose Bizou, le Terrier du passant, Craft Collective, Carterie Caro… I could've written several pages! Don't be afraid to walk into cafés and restaurants in the region. They often showcase talented artists who would love to sell you their work! Maison John Smith in Aylmer is also a great place to find locally crafted gift ideas.
Editors like Neige-Galerie publish superb graphic novels by Outaouais-based artists. Christian Quesnel's Ludwig, inspired by Beethoven, has been acclaimed in the US and Europe. To be discovered.
Musician friends have also told me about Fairfield Circuitry. This local company makes effect pedals right here in Gatineau! So for that someone on your list who splits his time between the stage and the studio, or simply wants to make his guitar sound like a choir of Tibetan monks signing from a mountaintop, give them a look.
Of course, let's not forget the children. Papoum papoum makes dolls with local wool and 100% natural materials. They're soft, cuddly, and made in the region.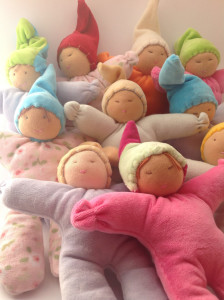 Of course, I probably forgot some and some had to be omitted due to space restrictions. But remember that if you know craftspersons working hard to deliver quality products and at the same time develop their region, please encourage them! It's the whole region that will benefit.
For other Holiday ideas, visit www.outaouaistourism.com!
Cover picture: Jewellery by Djeneba  photo: Yves Elou Légaré