May 25 to 31: Sweet dreams in unconventional places in Outaouais
Published on May 25 2015
This week, get out of the comfort of your cozy beds and go for the #outaouaisfun comfort that offers the region. Sleep tight!
Spend the night on a private island
Camp on a secluded island reserved just for you at Poisson Blanc Regional Park. Only little mosquitos will be joining you! Kayak or canoe to your site at your own speed, and your luggage and firewood will be delivered separately. On the hundred island located in this regional park, around thirty are private, and can accommodate from one to four tents (sometimes even more!). While you're there, enjoy breathtaking views as you hike along the park's woodland trails accessible only from the banks of the reservoir, or sharpen your outdoor skills with a three-day themed excursion with a guide.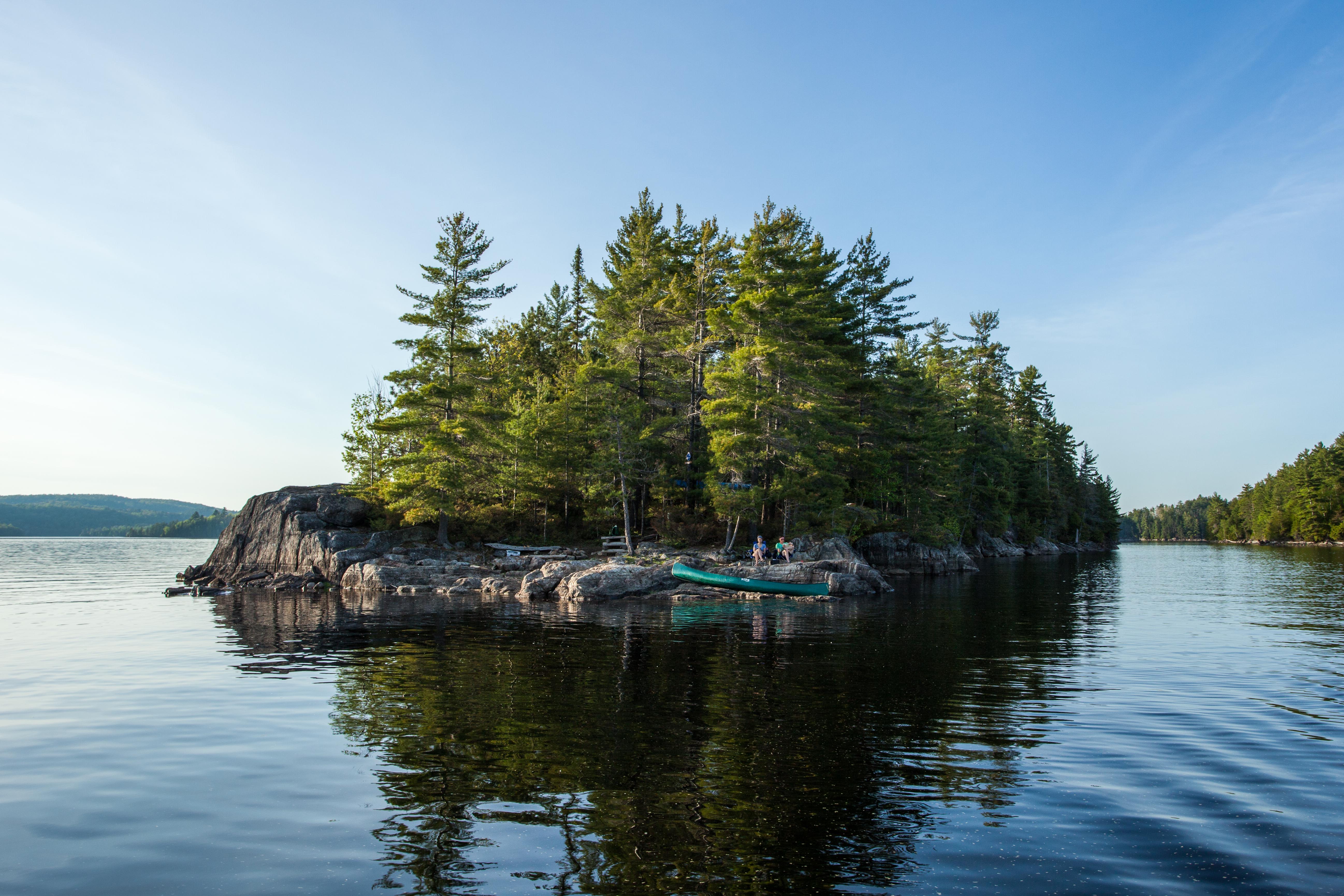 Awesome combo: suspended tents and full moon rafting
At Horizon X, you can sleep high above the ground. For a one-of-a-kind camping Xperience, book a night in a suspended tent. You won't need a mattress, and you won't have to worry about creepy-crawlies. Suspended from trees at about 1.5 metres above the ground, each tent can accommodate up to 3 people. They're easy to get into and out of, and kids love playing in them. To complete the experience, go rafting under the full moon before you turn in for the night. Safe, fun and innovative, full moon rafting will awake your sleeping adventurer. Now that's something you can do "only in Outaouais"!
Sleeping next to the wolves and bears
With its unique formula in Quebec, the Parc Oméga invites visitors to discover our animal kingdom in their natural habitat… 365 days a year. But did you know that you can now spend the night near the animals? Sleep in a prospector tent or a Witent near the bears, or in a house on stilts, right next to the wolves' enclosure. Created mostly in large log, these rustic accommodations are a "must-try" this summer!
On site, check out the brand new children's playground, the Enchanted Forest, hand-sculpted in wood by Aboriginal artist Michel Therrien. Bring a picnic, and let the kids run around among the impressive animal sculptures.
For more family outdoor activities, visit our website. And follow us on Twitter, Facebook and Instagram … remember our hashtag, #outaouaisfun.