Outaouais' 4 best gastronomic poutines
Published on November 6 2014
DISCLAIMER: this blog post could cause an intense poutine-eating rage in the following hours.
Who would say no to tasting different gastronomic poutines? Certainly not me, being 6 months pregnant. I already gained 25 pounds, 2 or 3 more for good food like that is nothing!
It's at this moment that my adventure with photographer Sébastien Lavallée. For 2 weeks, we tasted poutines of all kinds to find the best of the Outaouais region. Our taste buds were so excited!
Here are, in the order we tasted them, the Outaouais region's best gastronomic poutines:
41 Fournier Boulevard, Gatineau, 819-205-9353, www.lebbqshop.ca
At our first stop, we ate BBQ Shop's Jamaican jerk chicken poutine. Wow, what a different taste! Our host, Patrick, told us that this poutine is one of the most popular items on their menu and I can believe it.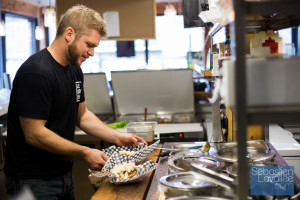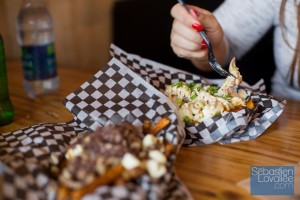 Their Jamaican homemade sauce makes all the difference on this poutine. You won't find this flavour on another poutine: green onions, Spanish onions, hot peppers, ginger, lime juice, mayonnaise and a couple of magic ingredients. And I have to mention the excellent crispy fries, cheese curds, 3 h smoked chicken and the brown gravy. All that together is a recipe for a very successful lunch!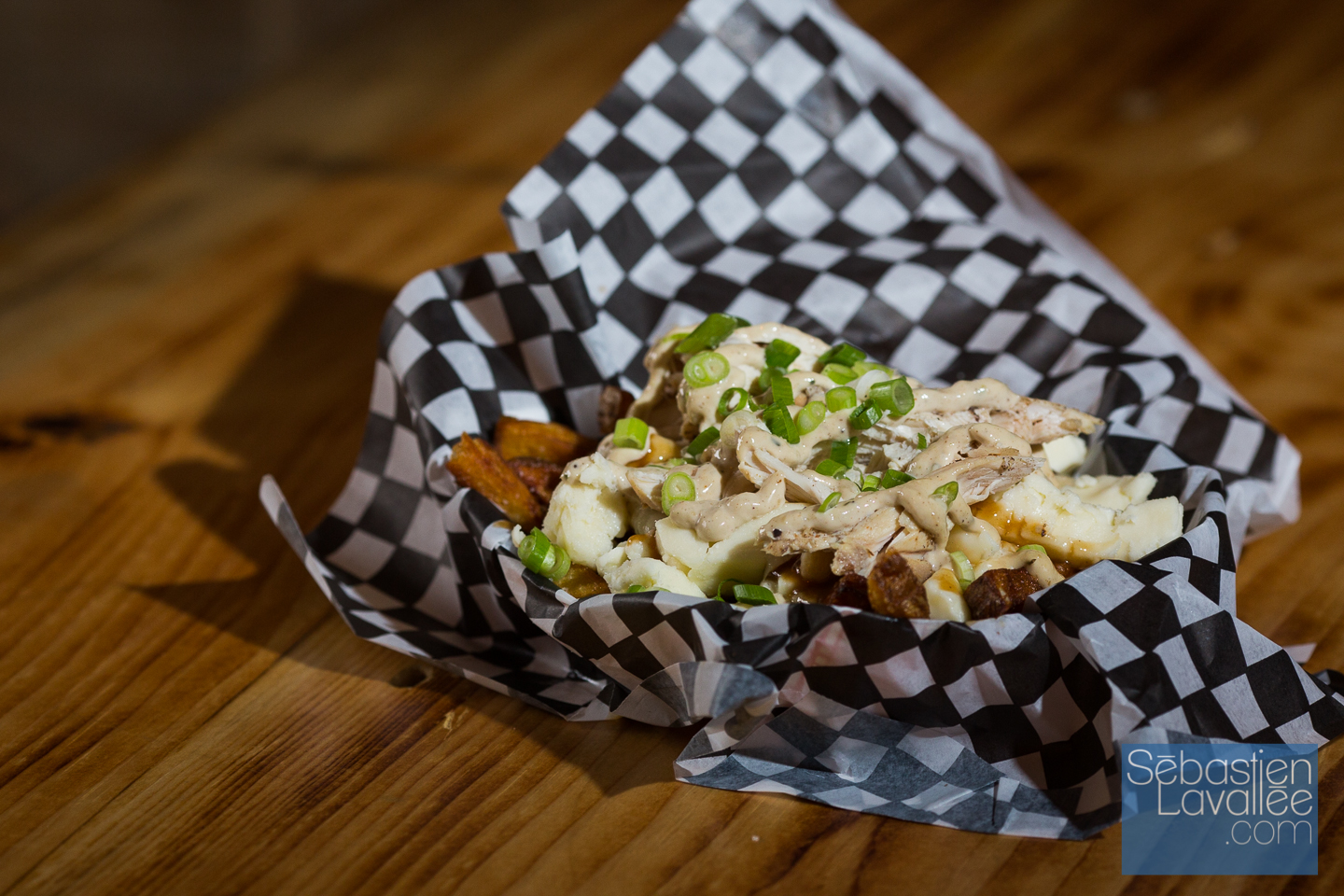 53 Principale Street, Gatineau, 819-557-3858, www.facebook.com/laubergistebistro
It was my first visit at this restaurant in the sector of Aylmer and I'm willing to go back anytime. Their duck confit poutine conquered me. Interesting thing: they use Le Petit Gaspésien cheese curds because the melt just right on the hot fries.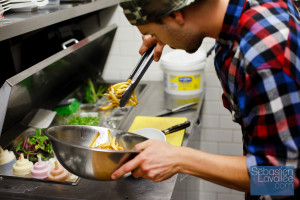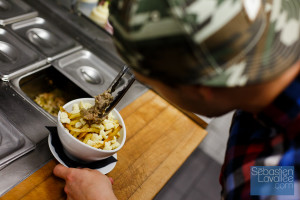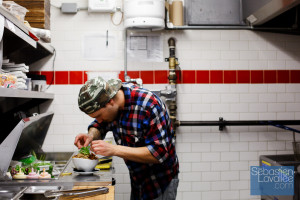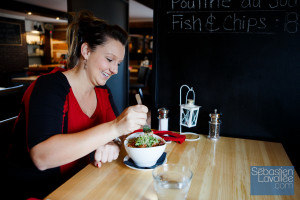 The centerpiece of this meal is certainly the duck confit on the top of the poutine with prosciutto chips that add crisp and salty taste to the dish. And all that good stuff is topped with a creamy homemade pepper sauce to add a smoother side to the recipe.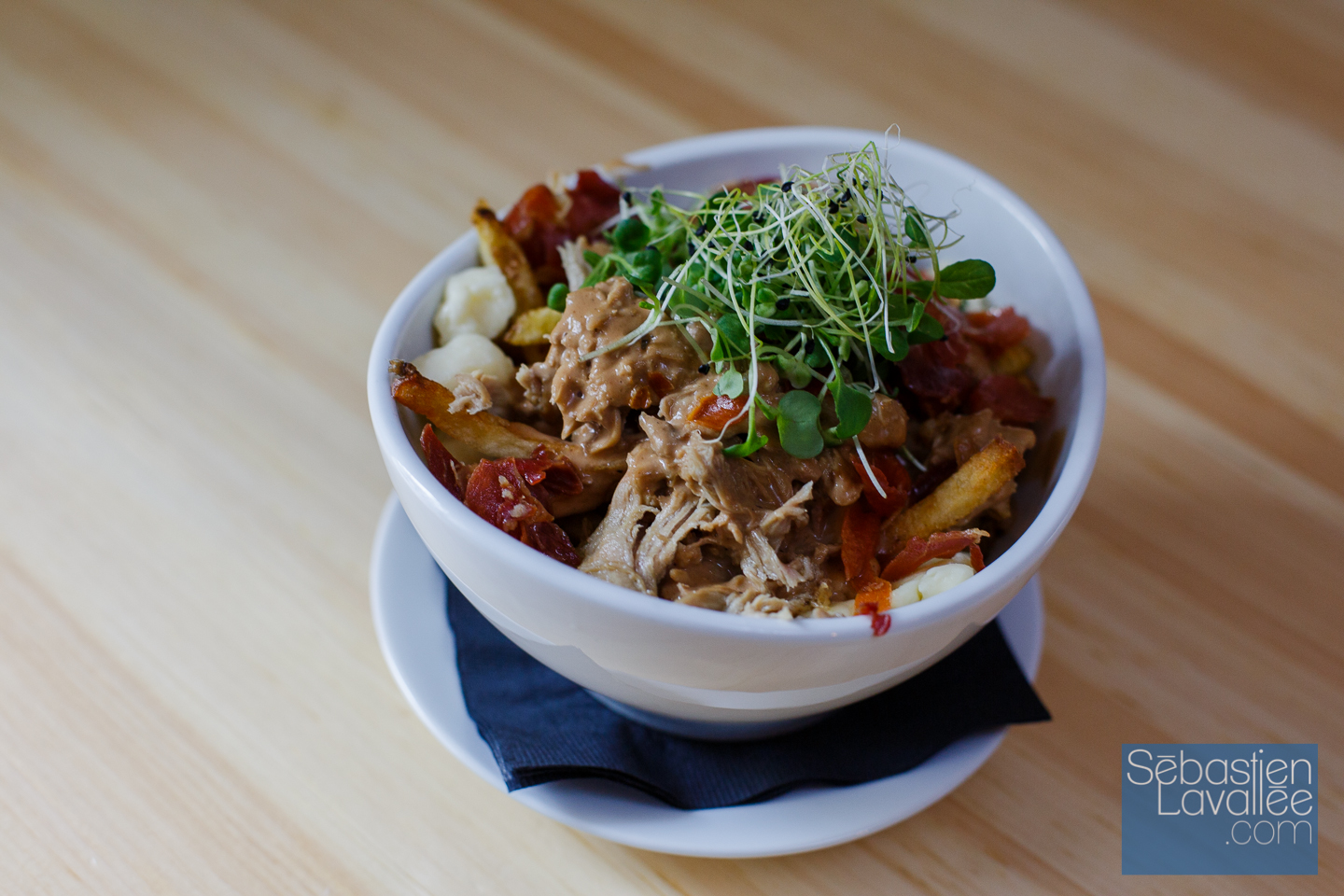 3, Casino Boulevard, Gatineau, 819-790-6410, www.casinosduquebec.com/lacleamy/en
At each restaurant, Sébastien had access to the kitchen while the chef prepared the poutine. When he left the Arôme's kitchen, he told me "Oh boy, this one is really complicated to cook!" When you see the pictures and read the name of the poutine, you will understand why he said that: shrimp poutine, cipolini confit, smoked pork, and brie sauce.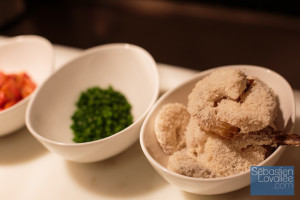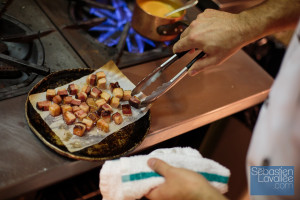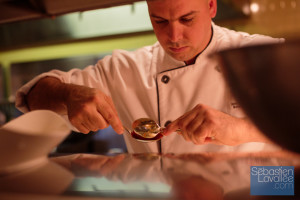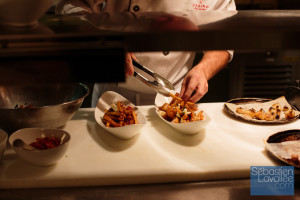 The Arôme's poutine is particular because it truly reflects the restaurant's predominantly seafood and grill menu. The sauce is brie topped with veal glaze and lobster bisque on top of which are added giant tempura shrimps and braised pork.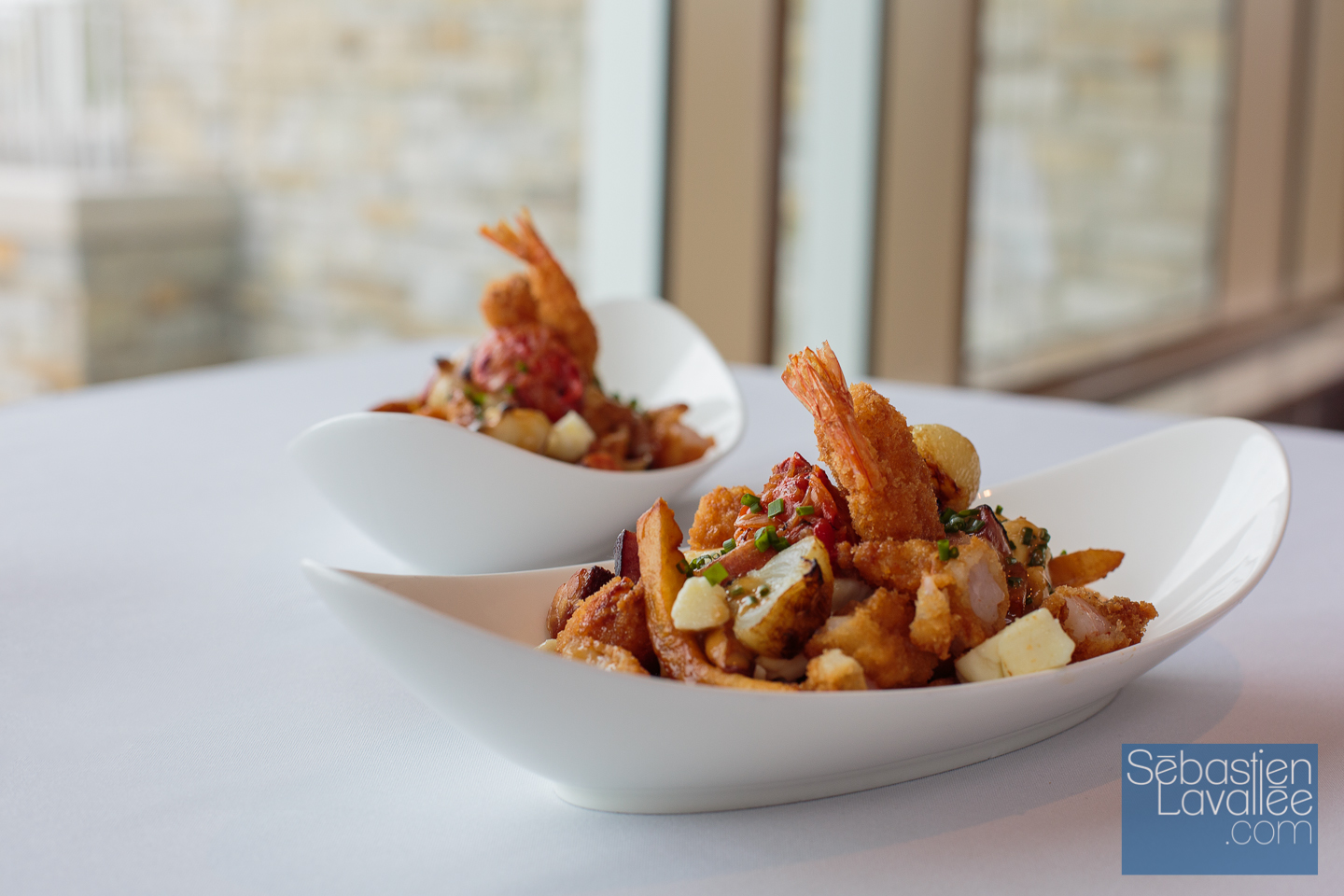 238, Old Chelsea Road, Chelsea, 819-827-5300, www.chelseapub.ca
Every day, the Chelsea Pub offers a "poutine of the day" and they are back on the menu almost every two weeks. When we stopped at the pub, the General Tao poutine was on the menu.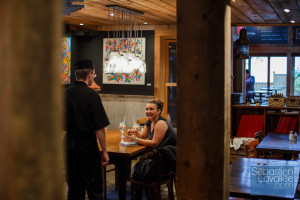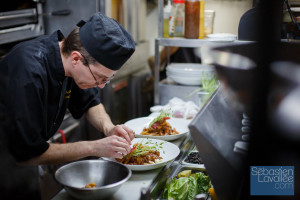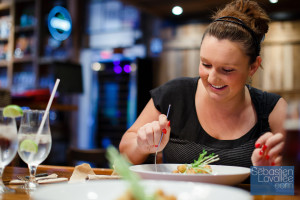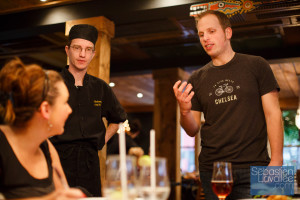 Neither too sweet nor too spicy, this poutine surprised me at the first bite. I wasn't expecting something that delicious. Crispy French fries were topped with regular poutine gravy transformed by chef James, cheese curds from St-Albert, crispy breaded chicken, sesame seeds and sweet and spicy sauce.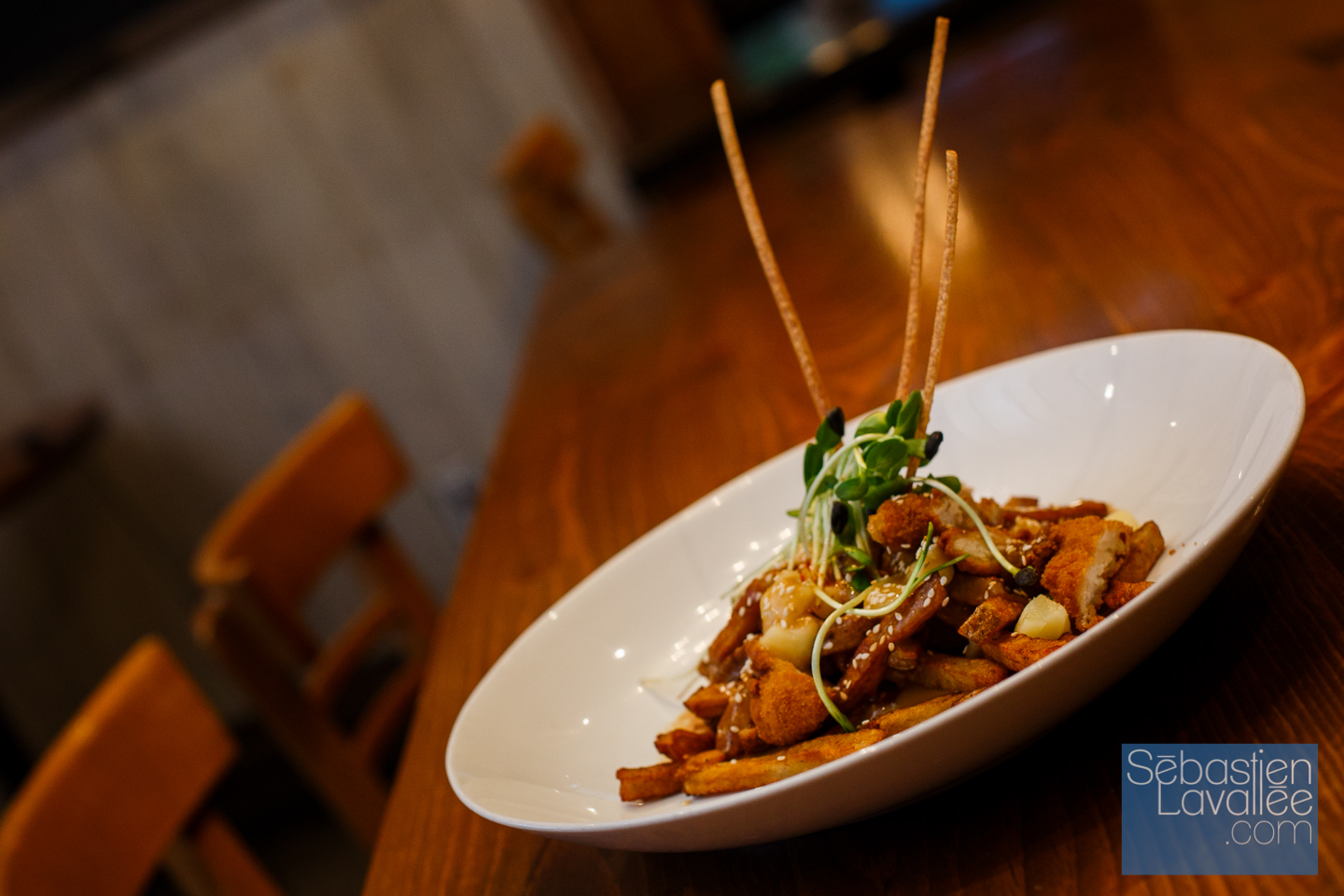 Traditional poutines
Fancy and gastronomic poutines are really good, but when you have craving for poutine, most of the time you want the classic one with brown gravy and cheese curds. Here are the 5 most popular French fries stand suggested by my friends on Facebook:
Pataterie Hulloise: 311, St-Joseph Boulevard, Gatineau (Hull sector), 819-778-1659
The poutinerie Albert: 780, St-Joseph Boulevard, Gatineau (Hull sector), 819-205-4020, www.lapoutineriealbert.com
Café Cosy: 488, Principale Street, Gatineau (Buckingham sector), 819-986-5161
Ga-Ga Patates: 1123, St-Louis Street, Gatineau (Gatineau sector), 819-568-7034
Bam-Bam: 74, St-Joseph Boulevard, Gatineau (Hull sector), 819-772-0600
To find more restaurants in the Outaouais region, visit Outaouais Tourism's website right here.