#Outaouaisfun experiences to live in 2016!
Published on January 5 2016
At this time of the year, everybody has taken good resolutions. We all have good intentions ... which only last a few days or even weeks to the most persevering.
Being a new mom to the most beautiful little baby boy on earth, my perception of life has changed a bit. And that is why, in 2016, my resolution is to spend quality time with family and with my friends because life goes by so fast. And that is my wish for you too.
To help you keep this resolution for 12 months, here is a list of #Outaouaisfun experiences that you ABSOLUTELY have to live in 2016. Whether with your children, your extended family or your friends, the important thing is that you spend this time with those you love.
Källa Treatment
Give yourself a moment of absolute relaxation in the only salt-water floating pool in North America. The Källa treatment is a large salt water pool dug 5 meters deep into the rock. Filled with water saturated to 12% of Epsom salt, Källa invites you to an extraordinary experience of weightlessness in the quiet atmosphere of its underground location.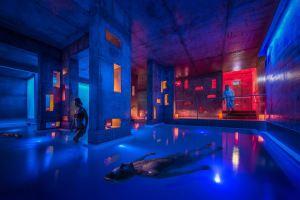 Cross-country ski international events
Register for an international cross-country ski event in the Outaouais region and you will understand why our region is THE cross-country destination in Canada. You can choose between the Canadian Ski Marathon (February 20 to 22) or the Gatineau Loppet (February 26 to 28).

Casino Lac-Leamy
Spend a glamourous evening with friends at the Casino Lac-Leamy ... nothing less than a delicious dinner in one of the complex's three restaurants (Arôme Seafood and Grill, Banco Bistro or Le Baccarat gourmet restaurant), a lot of fun in the Zone interactive area, where you can play poker, blackjack, baccarat and roulette and dancing all night long to the beat of the best DJs in the world at the Club Aléa- Dreambox.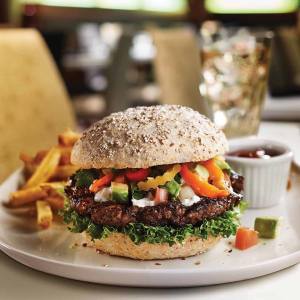 Horizon X
Enjoy a Canadian exclusivity in the Pontiac: the full moon rafting at Horizon X. A few days before and after the full moon, they organize trips on the Ottawa River. A sensory experience to live absolutely!
Cranberries Valley
Participate at the annual cranberry harvest at the Cranberries Valley. Put on your boots and venture into flooded fields. Enjoy different products made from fresh cranberries in the Outaouais region and discover its benefits.
Bayou Outaouais
Explore the beautiful and diverse fauna and flora of the Ottawa River by a unique in Canada airboat ride with Bayou Outaouais.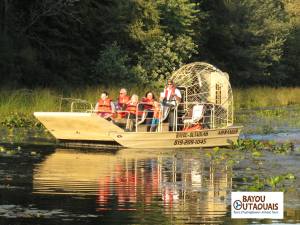 Tours Timberland
On your mark, get set, go ... Jump on a wheeled trolley at Tours Timberland and discover the summer version of dogsledding. You will be powered by the fastest dogs in the world on clay trails.
Land Rover Experience
Get off the beaten track and go behind the scene at Kenauk Nature with Land Rover Experience, the only driving school of that kind in Canada. With this activity available at Fairmont Le Château Montebello, you will explore what driving on rough road with obstacles is like.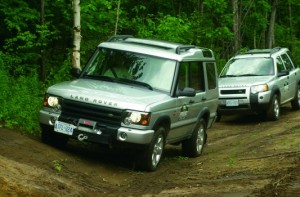 Parc Oméga
Experience Parc Omega day and night ... Visit the animals in the caged-in golf cart and then spend the night in their rustic accommodations near the wolves and bears.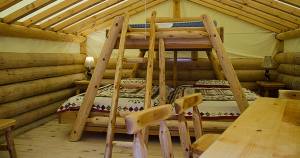 Gatineau Park
Enjoy a night in a shelter or a yurt in Gatineau Park. In summer or winter, this haven for outdoor enthusiasts features accommodations that allow you to relax in nature. Guests can take it easy by your little camp fire!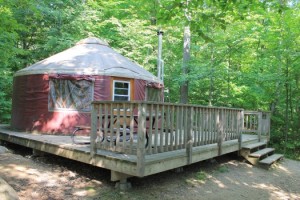 Centre touristique du Lac-Simon
Organize an intergenerational vacation at Centre touristique du Lac -Simon, the ideal resort for the whole family in the Outaouais region. Summer or winter, dozens of activities are available.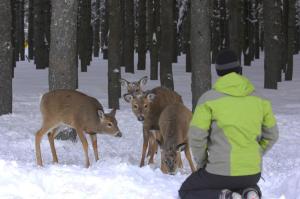 Soif - wine bar
Treat your taste buds during a romantic evening at Soif - wine bar. Did you know that the restaurant owned by renowned sommelier Véronique Rivest was listed among the best new restaurants in Canada in 2015 in Air Canada's On Route magazine?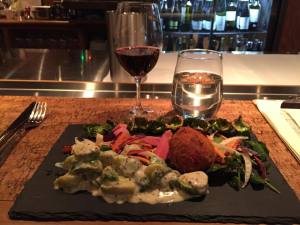 If you experience at least one of these activities per month, I guarantee you a beautiful #Outaouaisfun year.
Follow me in my adventures to discover and rediscover our beautiful region and do not hesitate to share your photos and videos with us by using the hashtag #Outaouaisfun.