Reebok Spartan Race: One crazy #Outaouaisfun idea!
Published on March 31 2016
Have you ever done something and then wondered why on earth you did it? I have! One memorable time was back in 2014, in February, to be precise. A few of my training buddies persuaded me to sign up for the Reebok Spartan Race at the Edelweiss Ski Centre in June. I had no idea what I was in for. I was about to give up my skirts and high heels to train for a punishing, muddy obstacle race. Seriously! I registered, I paid, I trained, I psyched myself up; and yet when race day came, I didn't feel ready at all. It wasn't anything like what I expected. What kind of lunatic does this, anyway? And I was one of the lunatics! The first few minutes were pretty brutal, but I gradually got into it, until by the time I jumped over the open fire a few metres from the finish line I was totally pumped and really proud of myself. When all was said and done, I enjoyed myself so much that I went back for more the very next year!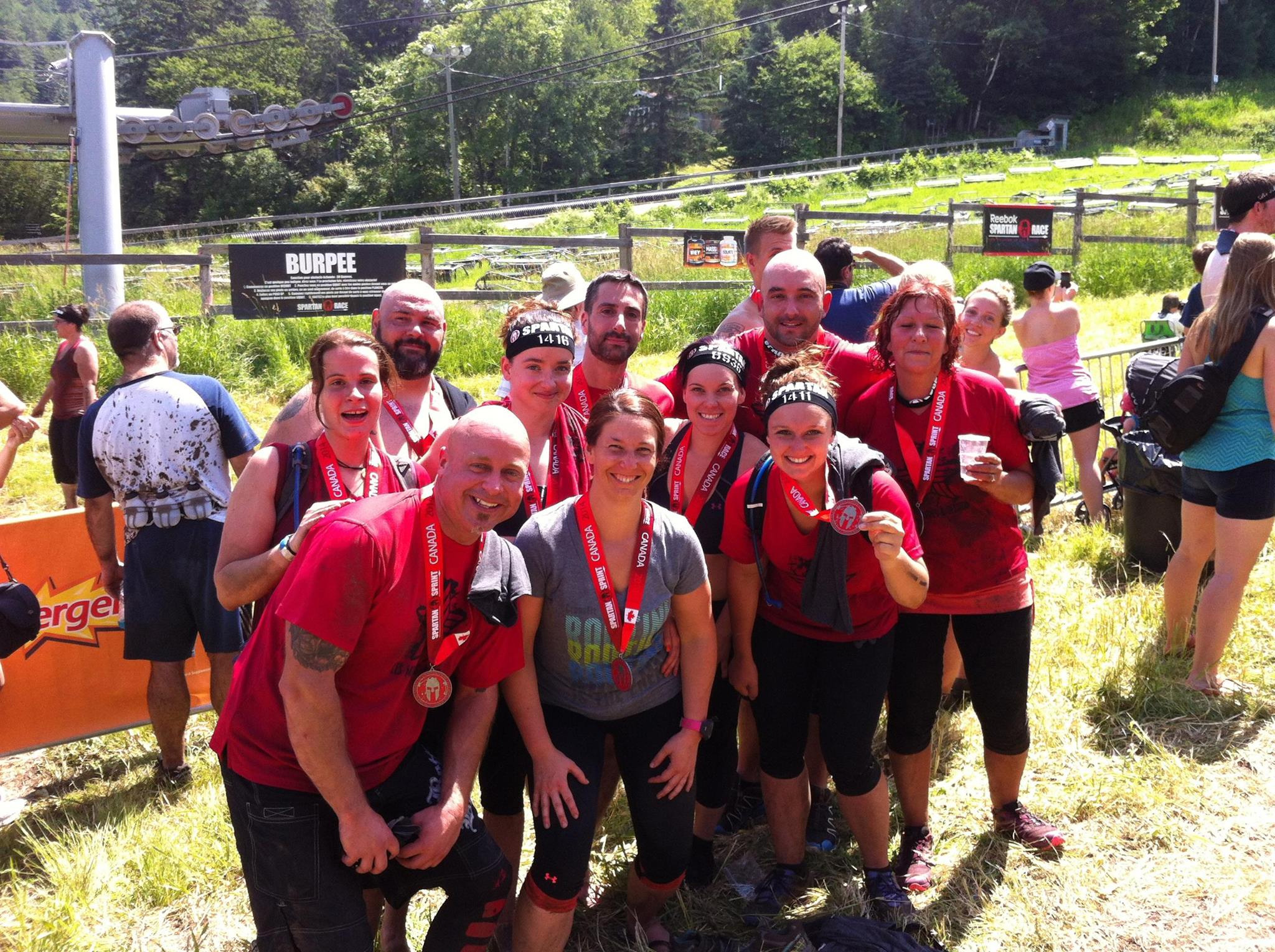 15 obstacles
The thing about a Spartan Race is that it changes every time. For instance, the Sprint is 5K+, so a minimum of 5K, with 15+ obstacles, sometimes as many as 18—and all this over mountainous terrain!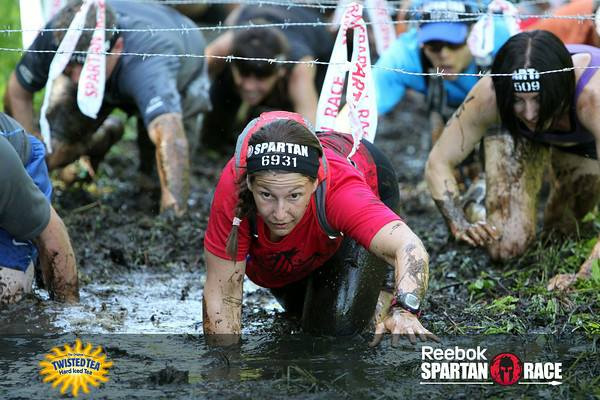 Believe me, it's no walk in the park, and if you fail to complete an obstacle you have to do penalty burpees. If memory serves, I failed about half a dozen obstacles along the course. Those obstacles included raising and lowering a heavy weight using a pulley, carrying weights and bags over a set distance, traversing a climbing wall, climbing over walls, traversing monkey bars, crawling through the mud under a rope web, throwing a spear into a hay bale, and jumping over a fire. It was all good #Outaouaisfun (with a few colourful expletives thrown in). It was a ton of fun, and I have some very fond memories of this unique challenge!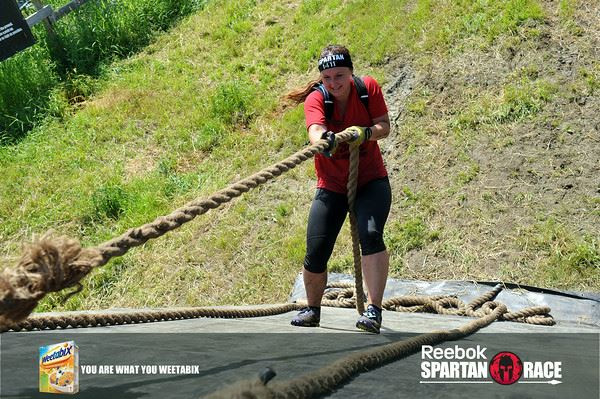 This year's Reebok Spartan Race will take place June 18 and 19 at Edelweiss. Sign up now, as spaces are limited: at the time of writing, the Saturday race was 90% full and the Sunday race was 75% full. See you at the finish line—triumphant and covered in mud! - See more at: http://www.tourismeoutaouais.com/blogue/reebok-spartan-race-one-crazy-outaouaisfun-idea/?lang=en#sthash.0idtzhGr.dpuf