The Outaouais region's 10 "must-sees"!
Published on April 10 2015
During the past year, our team actively participated to the update and reform of the well-known Outaouais Tourist Guide. In fact, all of the touristic regions of Quebec went through the same process. Amongst the new highlights: a magazine-style approach including more pictures and a new section featuring the 10 must-sees of the region. What? Only 10 we said! And believe me, it was quite the exercise. After debating (and arguing- literally) we finally came up with our regional highlights that I had the pleasure to write down as follows:
1) Eight national museums
Whatever your passion, from history to visual art, from animals and nature to aviation, we have a museum for you! Be sure to plan a visit to the Canadian Museum of History, Canada's most visited national museum. Admire its spectacular architecture, learn about the people, events and achievements that have shaped our nation, and marvel at the world's largest indoor collection of totem poles! PS: there's also a Passport for the museum lovers!
 2) Parc Oméga
In your vehicle, follow a 17-km road winding through 2,200 acres of hills, lakes and pastureland. Open year-round, this unique wildlife park, the only one of its kind in Quebec, allows you to observe several species of wild animals roaming free in their natural habitat, including bison, elk, bears, wild boars and wolves. While you're there, go for a hike in the woods and enjoy a picnic among the white-tailed deer!
3) Gatineau Park
Hiking, picnicking al fresco, camping, canoeing—you can do all this and more in Gatineau Park, with its 361 square kilometres of hills, woods and waterways just minutes from downtown. In winter, the park offers one of North America's most extensive cross-country ski networks, with over 200 km of trails for classic and skate skiing. Definite must-sees: the Mackenzie King Estate, the meromictic Pink Lake, the Champlain Lookout and the Lusk Cave.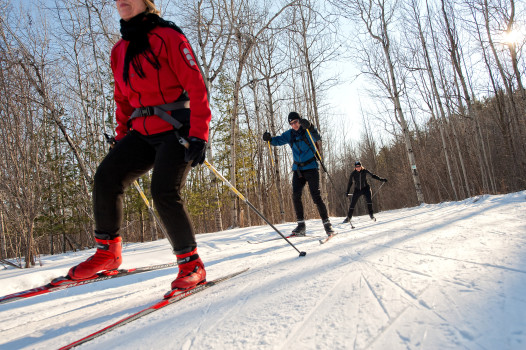 4) Nordik Spa-Nature
Relax and unwind at North America's largest Scandinavian spa, located just outside Gatineau Park! Treat yourself to a unique thermal experience in the spa's seven outdoor baths and eight saunas, infinity pool with a spectacular view of the surrounding area, and Nordic waterfalls, and enjoy a healthy meal in the restaurant and bar. Revitalize your senses with a massage or body treatment or a session in the Källa saltwater pool, one of only two in the world.
Credit: Nordik Spa-Nature
5) Casino du Lac-Leamy
Discover this oasis of entertainment featuring over 1,800 slot machines and 64 gaming tables, including Texas Hold'em poker. Immerse yourself in the exciting atmosphere of the Zone, a unique multigame space with 51 interactive terminals. Have a drink at the Bar 7, savour a meal at the Five Diamond-rated Le Baccara restaurant, and dance the night away at the casino's new nightclub, Club Aléa! For ages 18+.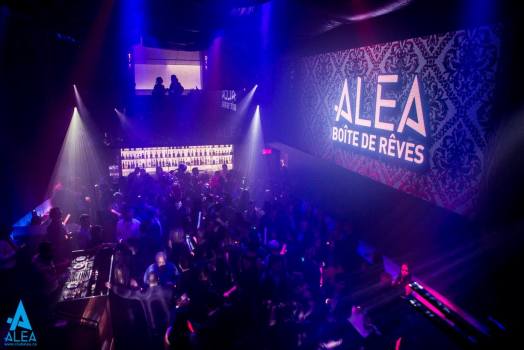 6) City and country cycling
In Gatineau and Ottawa, you can ride your bike along 600 km of recreational pathways and discover the many urban beaches, picnic areas, monuments and national museums along your route. Out in the countryside, you can follow a disused railway track, ride through quaint villages, cycle along the shore of beautiful Blue Sea Lake, admire a spectacular sunset in the Pontiac, and take de la Carrière trail  that links the islands and peninsulas of Plaisance National Park where you can see a giant Canadian goose (50 metres by 70 metres)!
 7) Winter combo: Winterlude and the Rideau Canal
This winter, come and frolic in North America's largest winter playground, and stretch your legs on the world's largest skating rink! The first three weekends in February are magical: giant snow sculptures and sparkling ice carvings, super sliding for the whole family, a snow maze, Beavertail pastries … There's lots to love about winter in the Outaouais region!
8) Fairmont Le Château Montebello
Built in 1930 of red cedar logs, this architectural marvel was once an exclusive private club. This elegant historic jewel has been respectfully updated, and the Château now offers 211 rooms, an exquisite menu featuring local products, a spa, a marina, a wide range of indoor and outdoor activities, and a beautiful golf course. You'll be charmed from the moment you set foot in the impressive rotunda with its six-sided stone fireplace!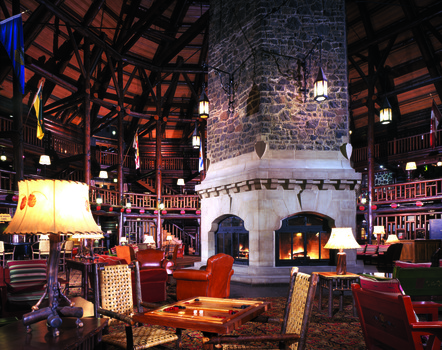 9) A short hop from Ottawa
Did you know that the Outaouais is part of the National Capital Region, and that Gatineau is just across the river from Ottawa? Combine your visit to the Outaouais region with a trip to Canada's capital, on foot or by bike. Do a little shopping in the ByWard Market, then visit the nearby federal institutions, including Parliament Hill. Stepping from one province to another is possible in Outaouais.
10) Events large and small
Winter, summer, spring and fall, catch the rhythm of the Outaouais region! Meet the Ice Hog family, admire millions of tulips, ski with international athletes, attend Canada's largest rock music festival, build a sand castle, watch hot air balloons rise into the sky and fireworks explode overhead, meet artists in their studios, be a cowhand for a day, and sample locally brewed beers and fresh local produce. You can do all this and more—only in Outaouais!
As for the picture on the cover of the new Tourist Guide, many thanks to our Facebook fans! They obviously had a "soft spot" for the panoramic view from the Eardley Escarpment in Gatineau Park. A location which is in fact, the end of the famous Canadian Shield!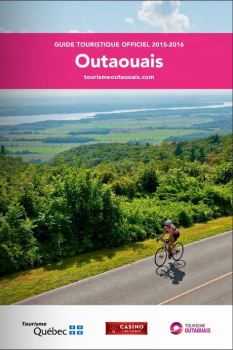 You would like a hard copy of the Guide? No problem! It's currently available online and it will soon be available in Outaouais' greeting network, the Toronto-Kingston-Ottawa corridor, at many attractions and hotels of the region... and more!
For more #outaouaisfun discoveries, don't hesitate to visit Outaouais Tourism's Web site or again, to read some of the thematic blog posts!