This summer, the Outaouais region challenges you!
Published on May 28 2015
What are we going to do this summer? The famous question that we repeat ourselves at this time of year … year after year. The days are getting longer, it frequently smells like BBQ in the neighbourhood, the kids are now biking to go to their friend's house and we're ready to plan our summer activities.
Of course, we always hope that our summer will be better than the previous one. More entertaining. More impressive. More memorable.
Well, you don't need to think about it twice, because the Outaouais region is challenging you, and you better be up for it! This summer, push your limits in our region, known for its impressive variety of one-of-a-kind outdoor activities. There are challenges for every preference and endurance level. Whether you're an adrenalin junkie, a weekend recreational athlete or somewhere in between, you're invited to test your skills in five challenge categories. Here a few suggestions.
On 2 Wheels
Visit the Champlain Lookout in Gatineau Park, 335 metres above sea level ...
... or explore Parc Leslie's 7.2 km of mountain bike trails.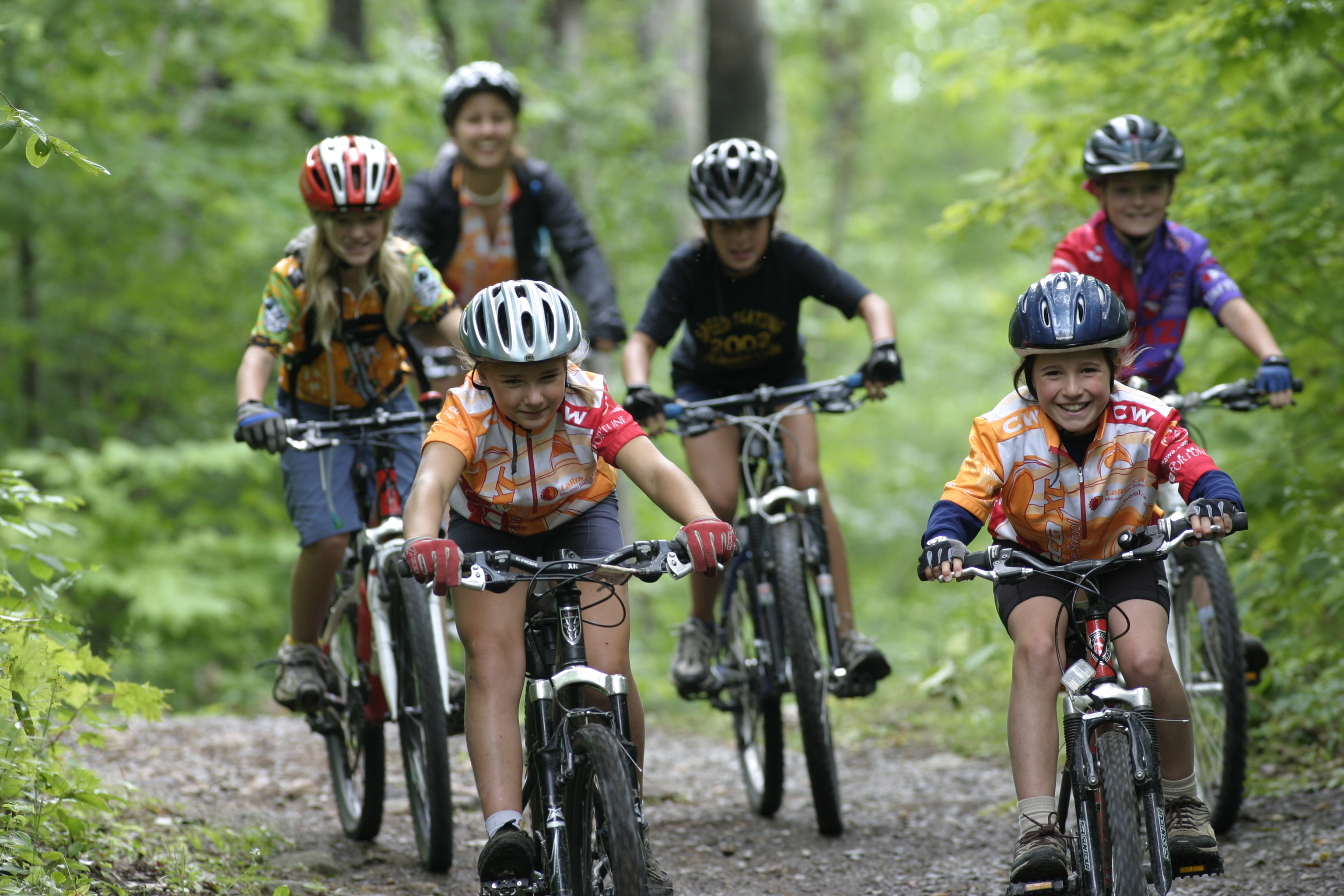 Up in the Air
Reach new heights on the via ferrata, on a zipline or on a treetop walk at Coulonge Falls Park ...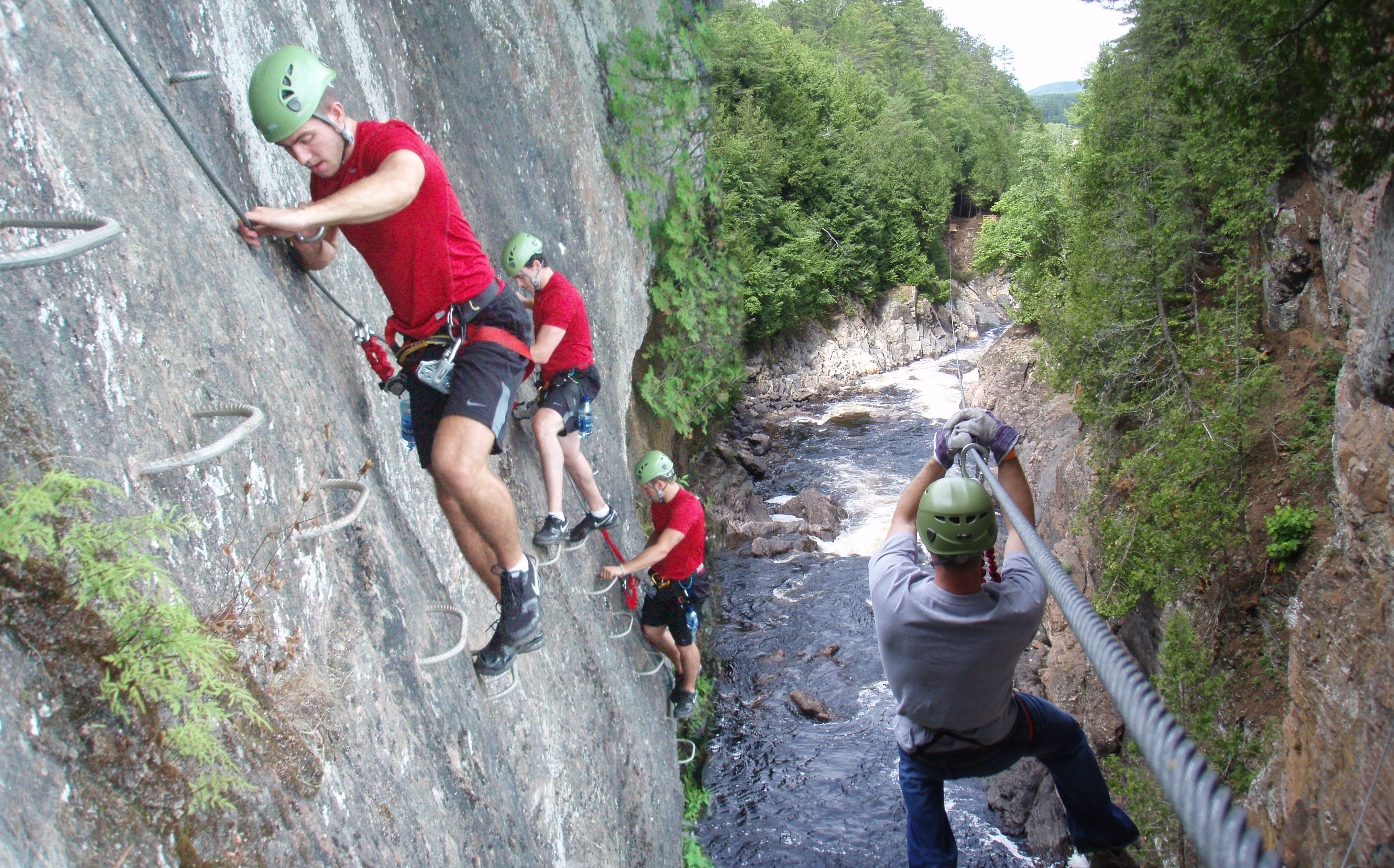 ... or jump from an 8‑, 10‑ or 12‑metre tower and land on a giant air mattress at Camp Fortune.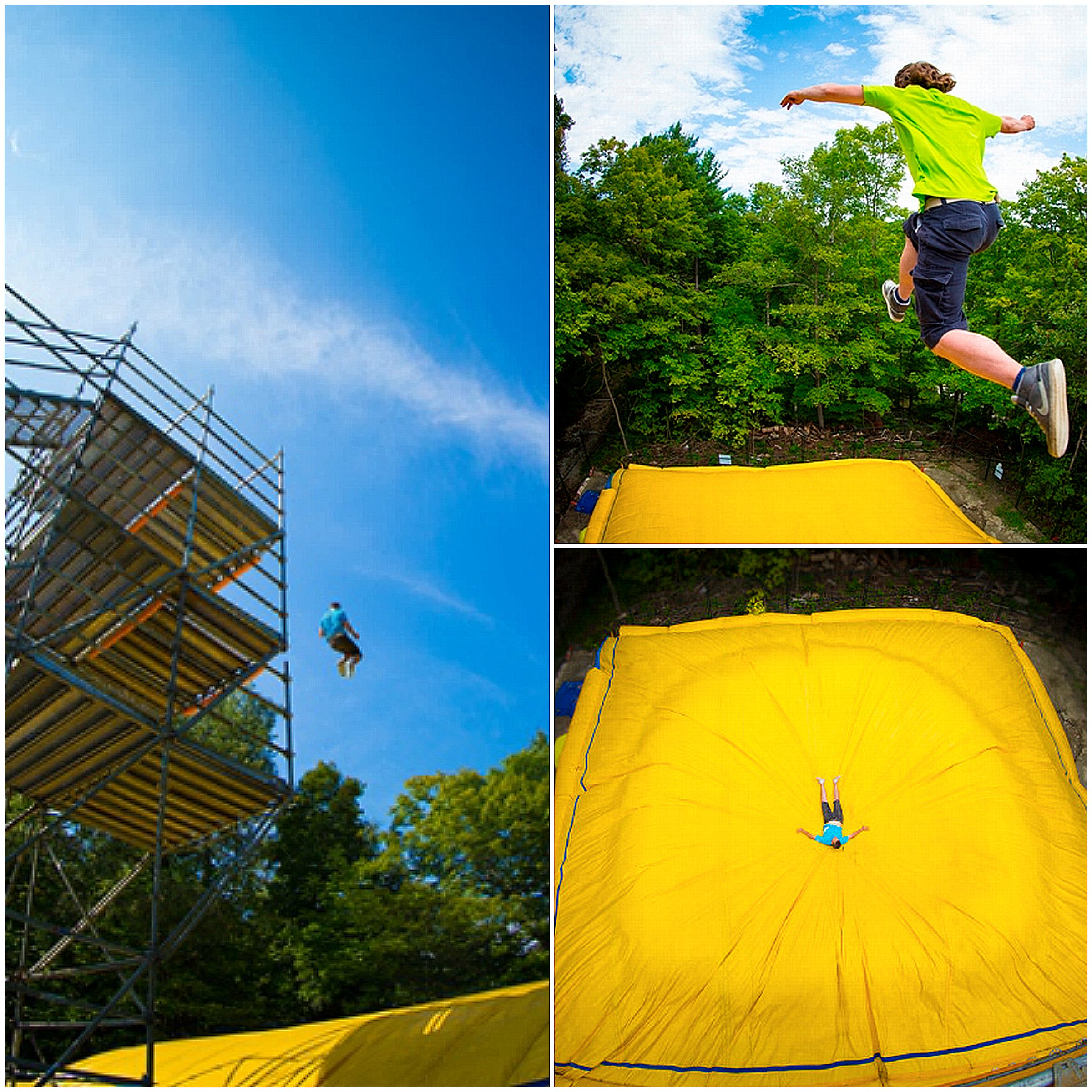 Adrenaline
Make a tandem parachute jump 13,500 foot above the ground at Parachute Go Skydive ...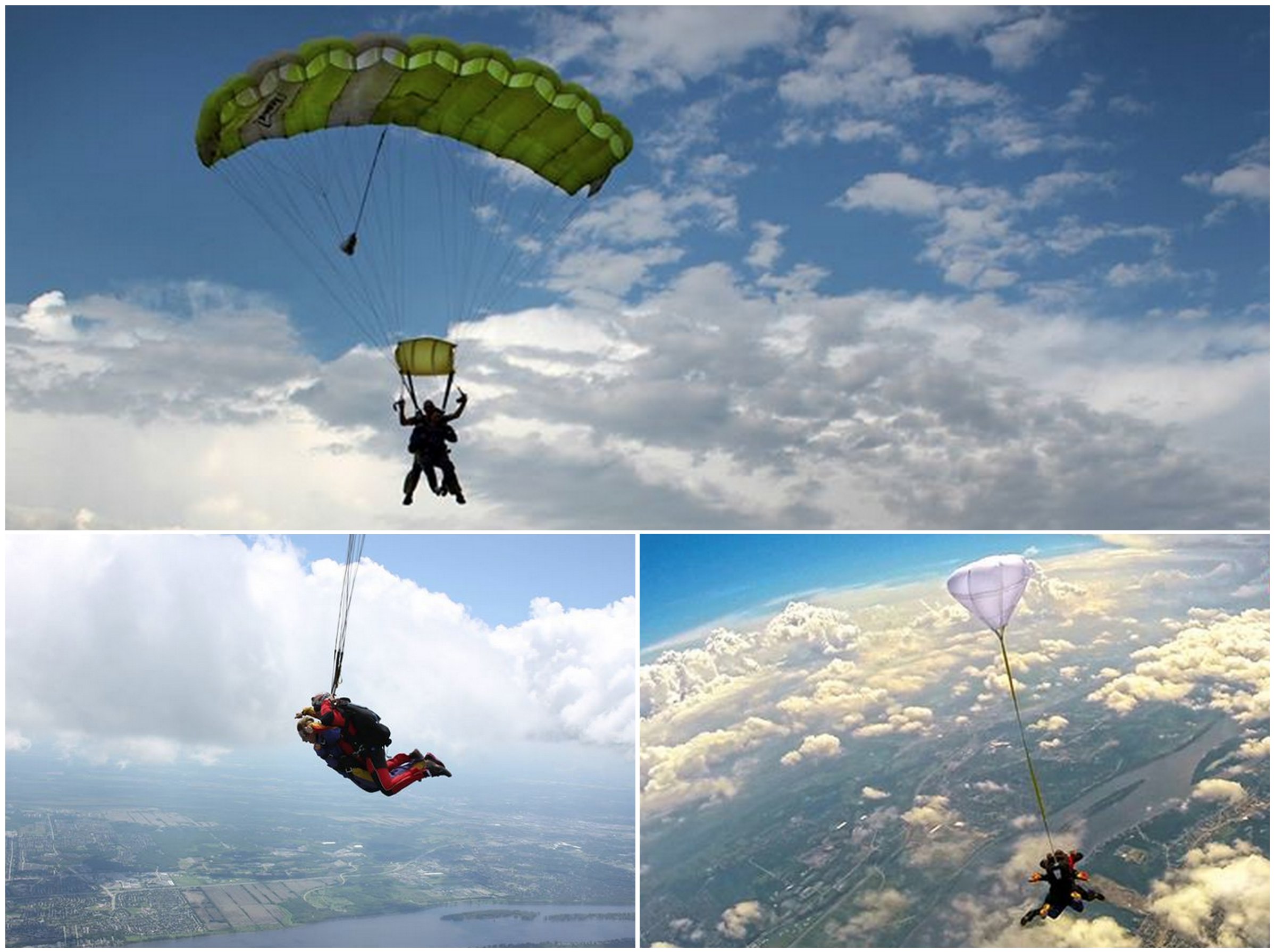 ... or leap from North America's highest bungee tower at Great Canadian Bungee. (I invite you to read my experience here.)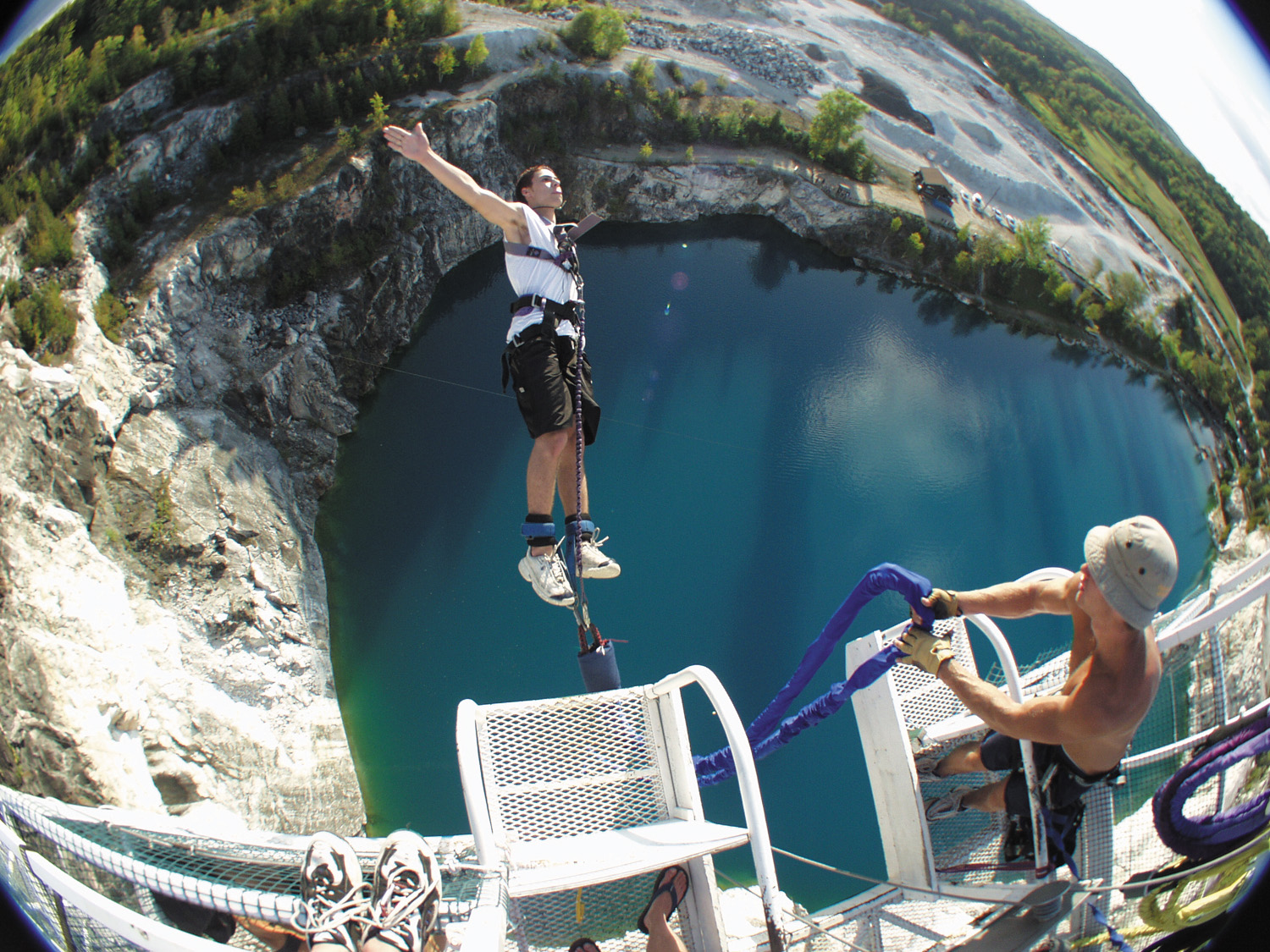 Soft Adventure
Go on a scavenger hunt aboard an electric ATV or an energy-efficient geo-kart at Camp Explora ...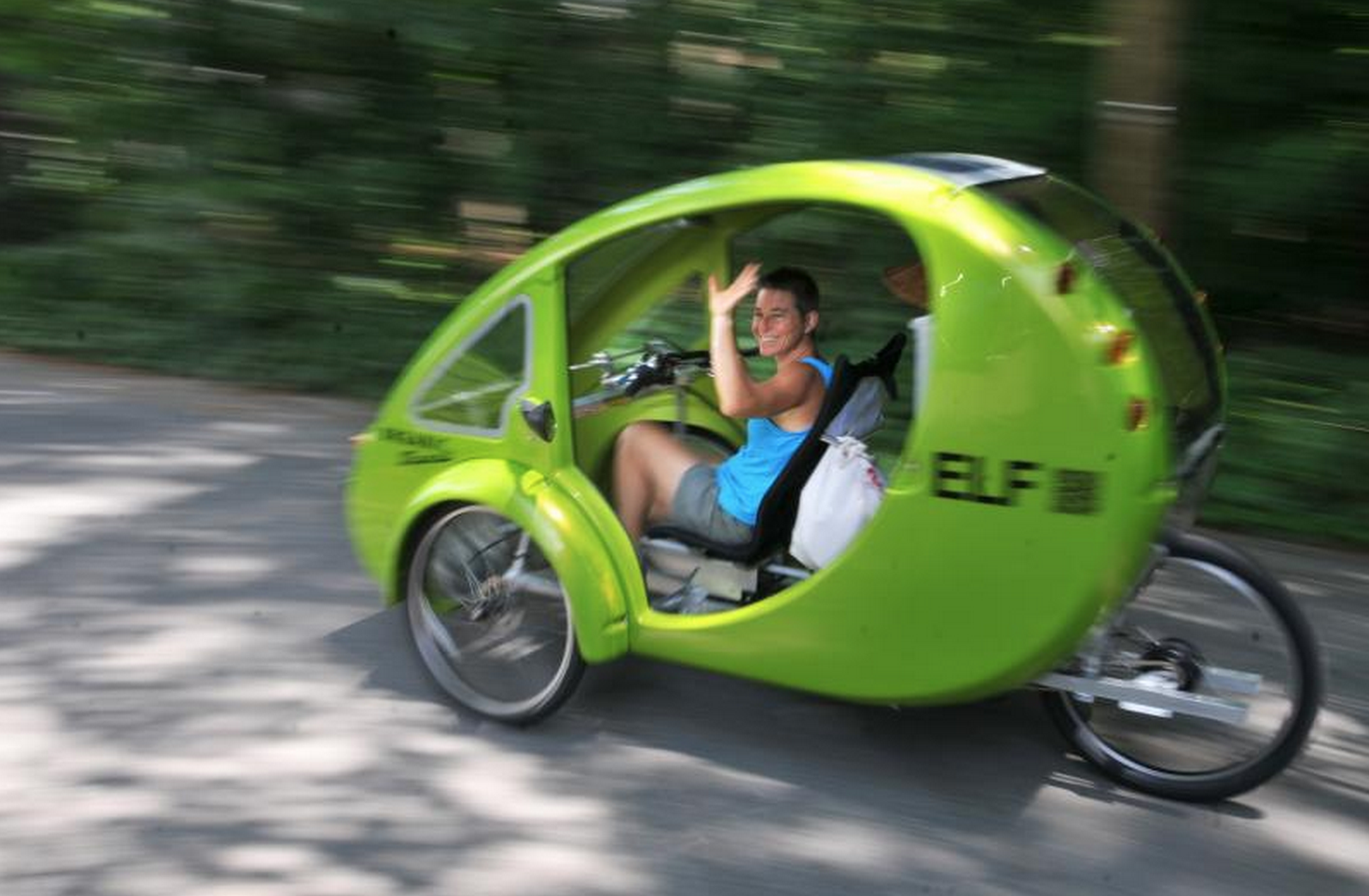 ... or discover the wonders of the impressive Laflèche Cave at Arbraska Laflèche.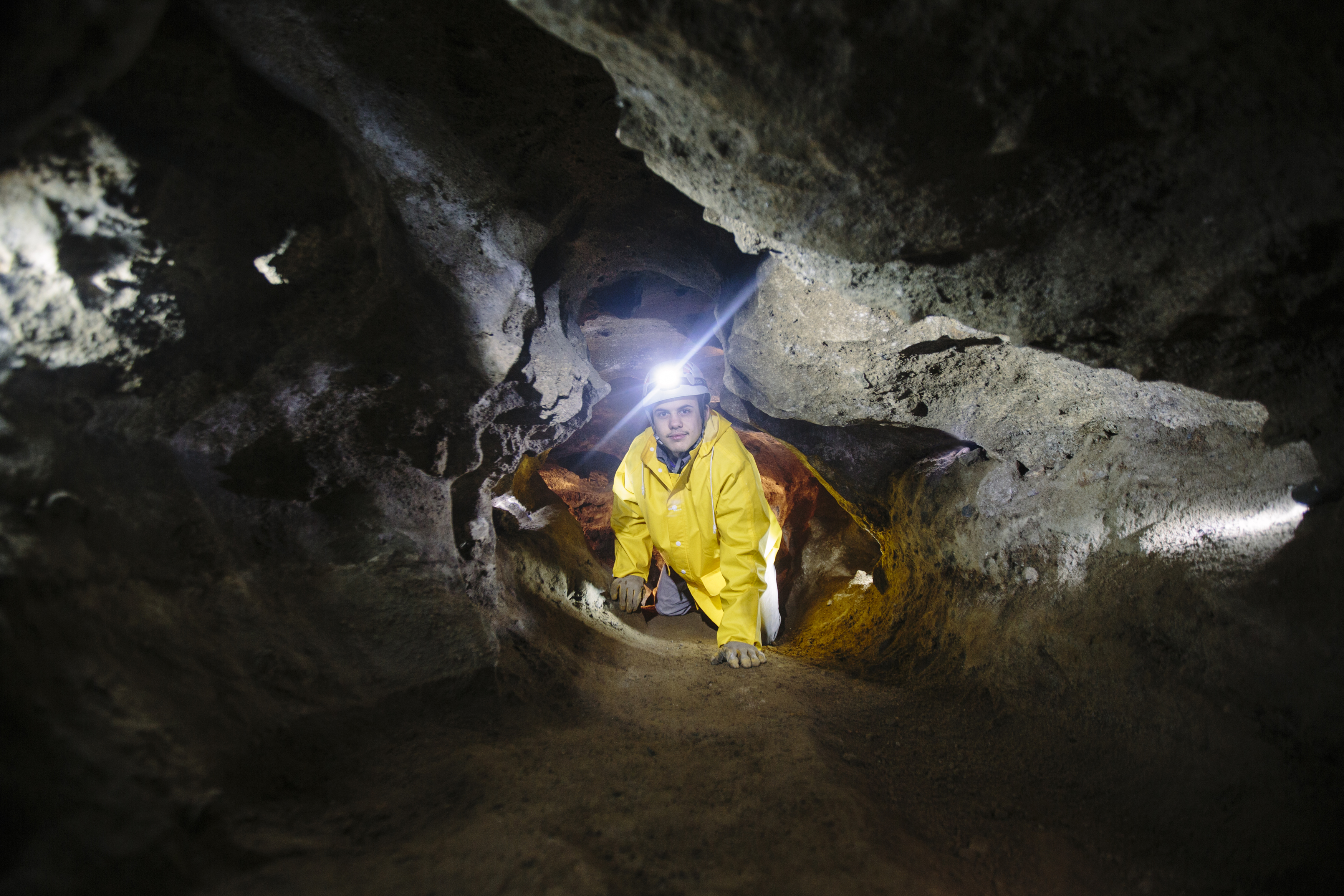 On Water
Shoot down the Ottawa River in a raft, by day or under the full moon at Horizon X Rafting ...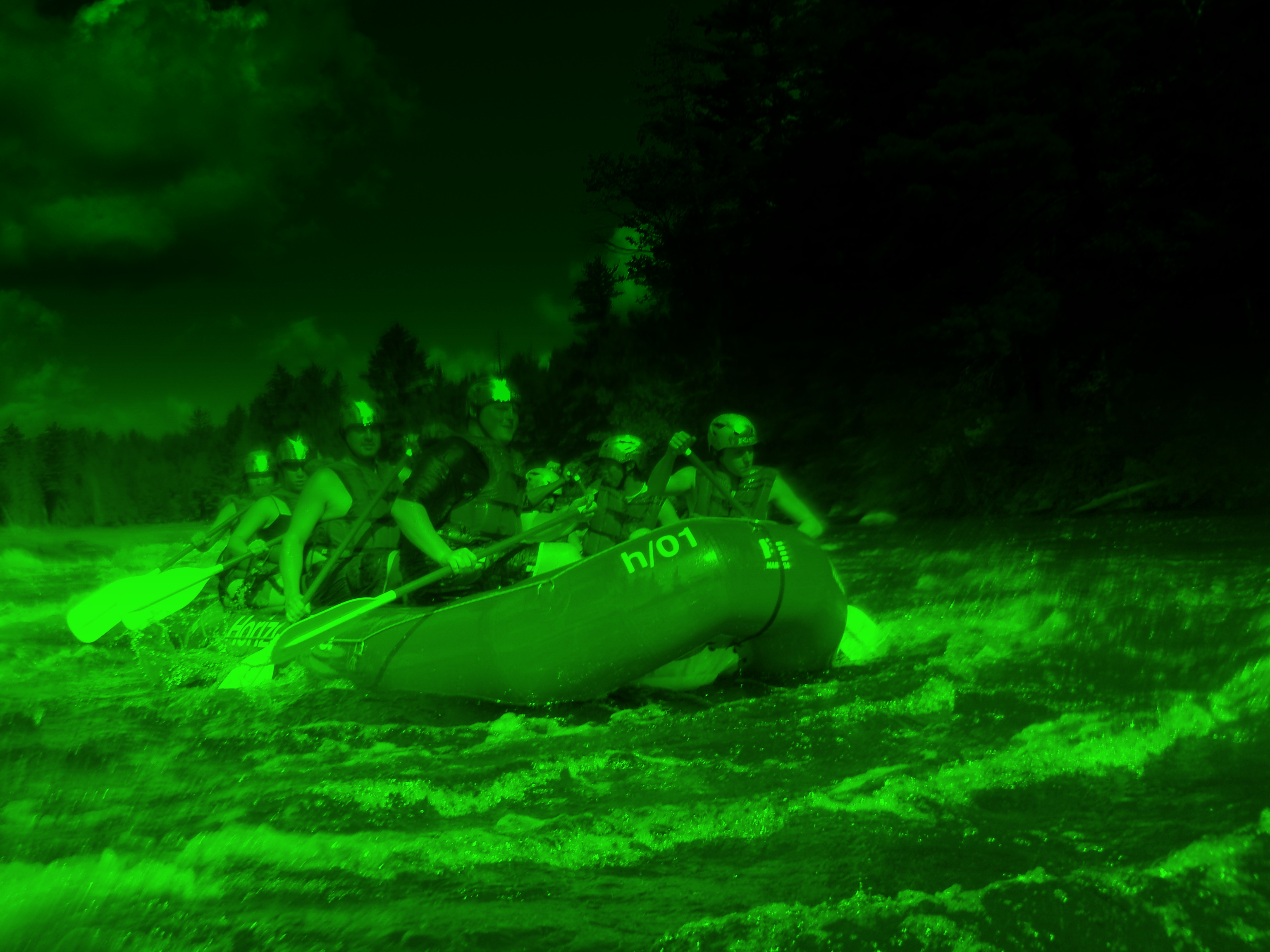 ... or hop in a paddleboat and explore a 6‑km water labyrinth, the only one of its kind in the world at Eco-Odyssée.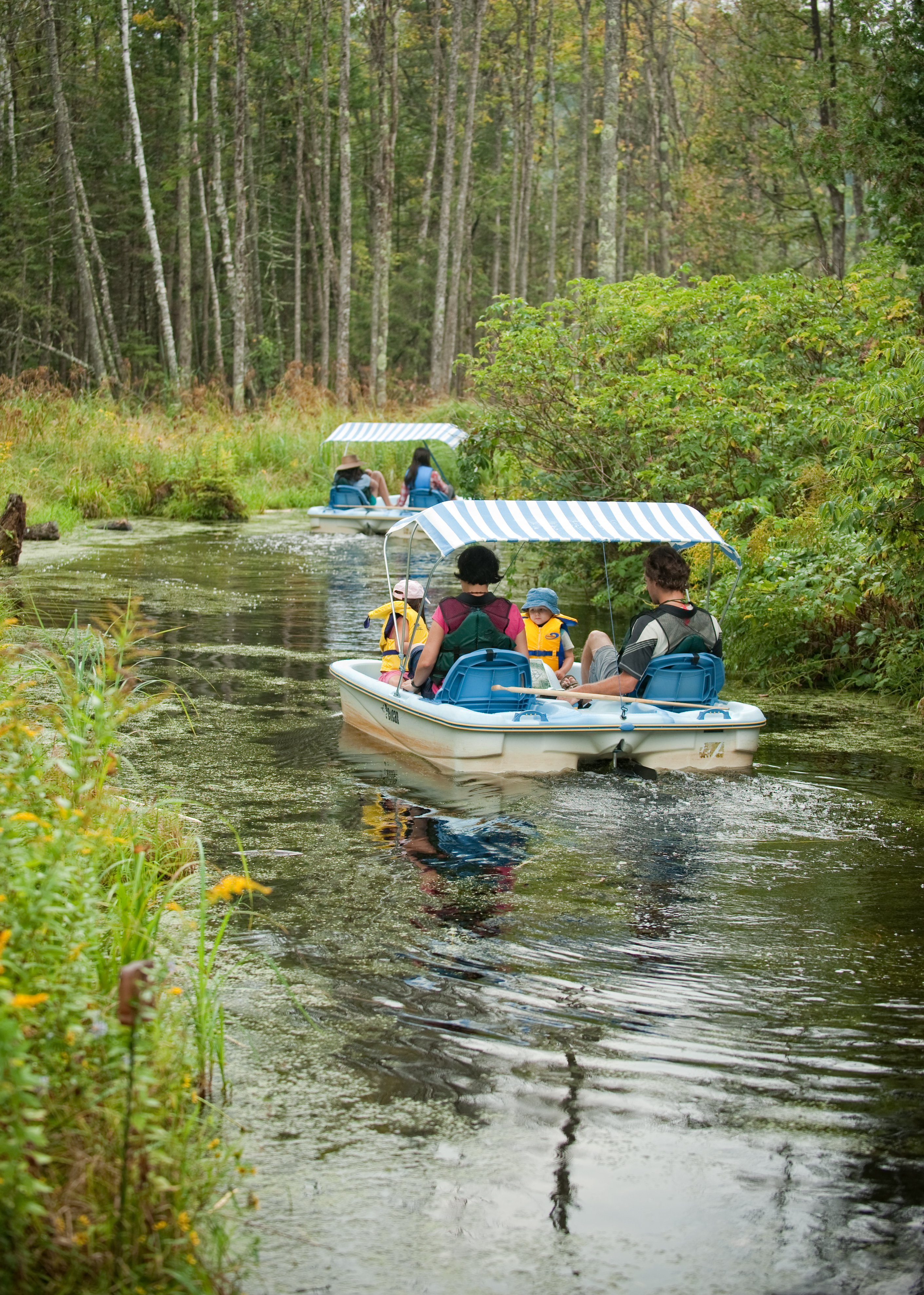 Post Challenge
Let's face it, who wouldn't like to relax at the biggest spa in North America, enjoy a nice cold beer from the region on a nice patio next to the Gatineau Park, be entertained in an IMAX theatre or rest at the world's largest log castle after a day outside?
That's why we've prepared a list of "reward" activities for you to enjoy once you've successfully completed your challenge. After all, these achievements should be celebrated!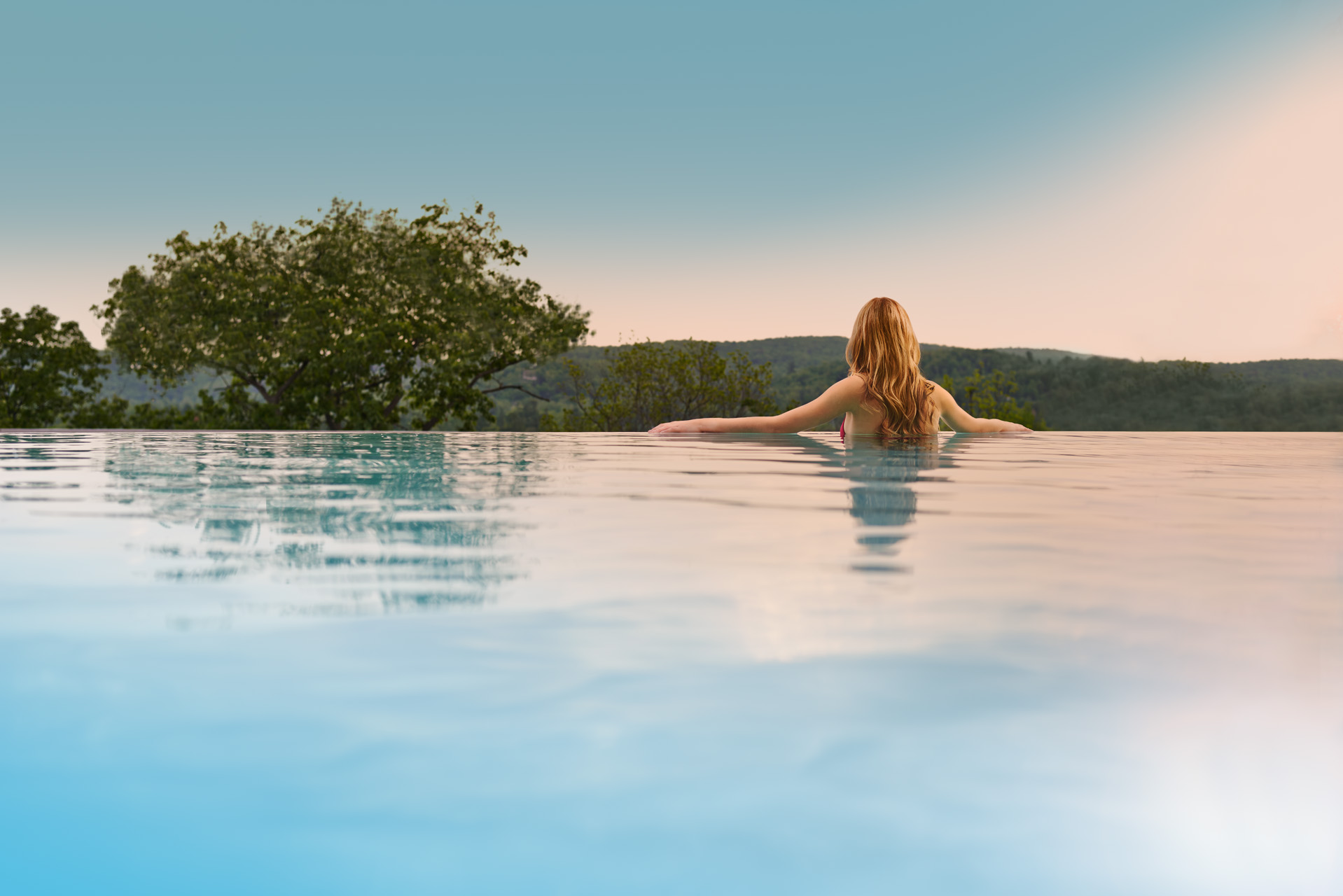 Interesting BONUS
As of June 8, participate in one or more challenges and you could win a weekend in Outaouais. (Pssst... talk about an extra motivation to surpass your limits in this giant outdoor playground!)
Share on Social Media
Don't forget to share your progress on social media under the hashtag #outaouaisfun. There's nothing like a photo or video to capture your impressive success for posterity!
Easy as 1, 2, 3... 4 in This Case
Register to the free contest
Take on a challenge
Reward yourself
Share your experience on social media (#outaouaisfun)
I can guaranty that you won't have a boring, nor ordinary, summer with the Outaouais Challenges!
For more info on the Outaouais Challenges, visit our website. And follow us on Twitter, Facebook and Instagram … remember our hashtag, #outaouaisfun.