Finding Love at the Gatineau Beerfest
Published on May 5 2014
Every year, come the end of May, it happens. My heart beats faster, my palms get sweaty, and every sentence I try to utter comes out as nonsensical gibberish. To think of all the opportunities I'll be offered makes me weak in the knee. What if I meet THE one who'll win me forever?
Good thing is, at the Gatineau Beerfest, I don't have to choose! I can try them all and not feel guilty; my senses are overwhelmed and my lips are having a field trip! Amongst the summery music and the rib-stacks-on-the-grill whiffs reaching my nostrils, the unrepentant epicurean that I am knows he's in for a splendid weekend! These beauties come from all over Québec, with their accents and local flavours doing all they can to seduce me. And they're doing a fantastic job, year after year.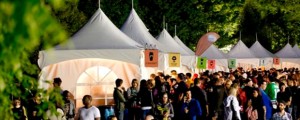 OK. Just to makes things clear, I'm talking about beer here (though meeting very interesting people is more probability than possibility at the Beerfest…). Not that I have anything against big breweries but Quebec's craft beer heritage is so rich (and so many new breweries have appeared in the last few years) that no matter the type of beer you're into, you'll find (at least) one suited just for you at the Gatineau Beerfest. And please, do feel free to sample! Your favorite bubbly blond won't be jealous if your lips touch the dark, smoky beauty at the next stand…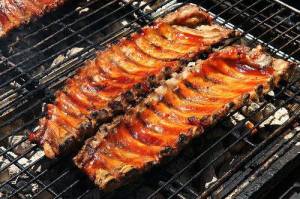 Of course, all this malted goodness gets even better with all the culinary delights prepared by local eateries, because Beerfest cares about your taste buds just as much as it cares about people supporting the region's producers and restaurateurs. And that's good news for all of us! We're also in for a treat this year with eccentric and energetic Acadian rappers Radio Radio, Franco-Ontarian troubadour Damien Robitaille, and the classics of Zébulon, a pillar of Quebec's music scene for many years, who will entertain hops and malt enthusiasts throughout the weekend.
I really hope to see you there from May 30 to June 1! There are quite a few charming encounters I've made in the past that I'd love for you to meet!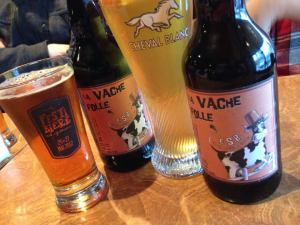 Some of the lovely encounters I've made at the Gatineau Beerfest.