Top 10 unusual activities to try in #OutaouaisFun
Published on June 20 2014
When ADVENTURA Magazine challenged me to come up with a top-10 of unusual and unique activities in the Outaouais region, I seized the opportunity! I'm no adrenaline junkie but I'm a curious one who likes to try new adventures and discover new venues. My score is 7/10 in the following listing… Why don't you try guessing which ones of the activities I've tried… so far ;)
1)    Full moon rafting
Exclusively in Canada! Under the serenity of a moonlit sky, climb aboard a Horizon X raft and run up to class II rapids on the majestic Ottawa River. And don't worry about werewolves—they don't like to get wet!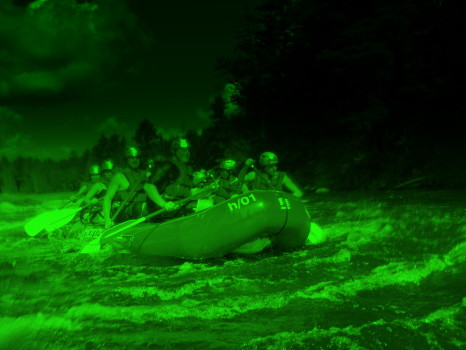 2)    The dog (sled) days of summer
Enjoy a ride along sand-covered trails on a custom-made dryland rig pulled by Timberland Tours' Euro Dogs (a mix of German pointer, greyhound and Alaskan husky). You'll soon fall under the spell of these magnificently powerful, bright-eyed, short-haired beasts—and that's no exaggeration.
3)    Sleeping with wolves
Some people dance with them; here at Parc Oméga, we sleep among them! Snug in your house on stilts or rustic tent, doze off to the timeless song of the wolves. Talk about a wild night… You really have to try it!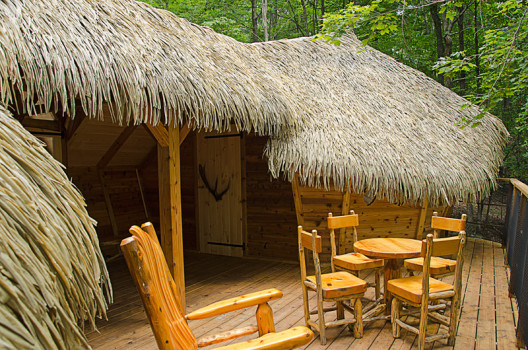 4)    Take the plunge!
Visualize a natural amphitheatre of solid limestone surrounding a deep blue-green lagoon… Now imaging jumping in! The Great Canadian Bungee, right here in the Outaouais region, is the only place in North America where you can experience an exhilarating 200‑foot head or body dip with a 160‑foot rebound. Think about it!
5)    Get off the road
The Outaouais region is home to Canada's only Land Rover Experience Driving School, located at Kenauk Nature and open to drivers of all skill levels. Take a few hours to tackle a challenging series of obstacles that are sure to get your adrenalin pumping! Don't forget your driver's licence ;)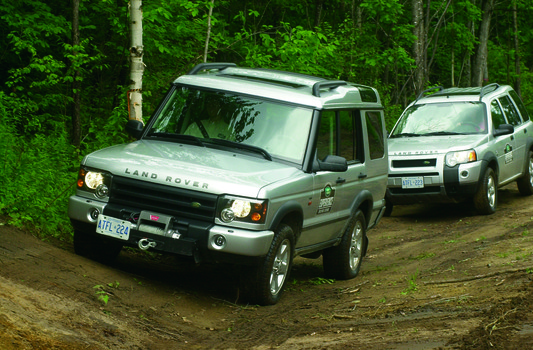 6)    ATV adventures in nature
At the wheel of one of Camp Explora's electric all-terrain vehicles (ATVs), your mission is to find and solve the clues hidden on Mount Wescott, near Montebello. With the help of an iPad, a GPS, and your savvy (we hope) teammate, you'll set out on a Mystery Exploration along woodland trails and secondary roads. Good luck!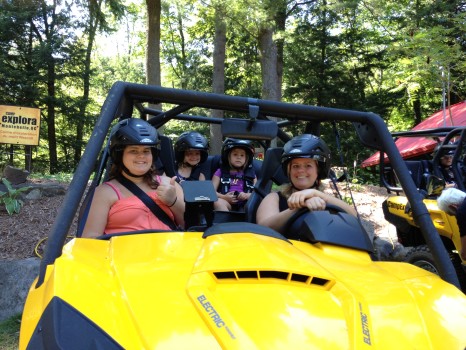 7)    Källa
After a hike in Gatineau Park, why not indulge in a Källa treatment at Nordik Spa-Nature, North America's largest Scandinavian spa? Enjoy an extraordinary feeling of weightlessness as you float effortlessly in a large pool filled with a 12% solution of Epsom salts. A uniquely relaxing experience!
8)    An a-maze-ing activity
The expressions "port" and "starboard" take on new importance at Éco-Odyssée. In your paddle boat or canoe, navigate a fascinating water labyrinth spread out over 6 kilometres and some 60 intersections. This natural oasis holds some surprises in store—and a few challenges too!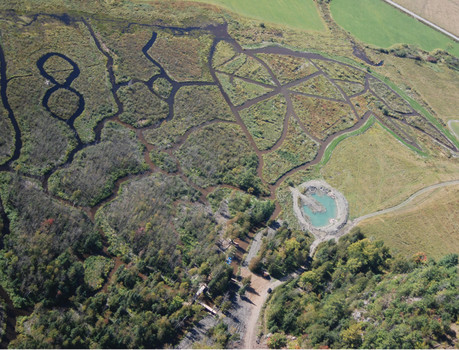 9)    Journey to the centre of the Outaouais
Discovered in 1865, the Laflèche Cave is the largest visited cave in the Canadian Shield. For adventurous types, there's the "Explorer Tour", where you'll crawl through narrow underground passages to the cavern's most remote areas!
10)     Hike around a meromictic lake
Nestled in the heart of Gatineau Park, Pink Lake is a site of rare beauty that you can discover from the 2.5-kilometre trail along the shoreline. Despite its name, the lake has a green hue caused by the growth of microscopic algae; it is meromictic, meaning that its upper and lower water levels never mix. The lake is named after the Pink family, who settled the land in the early 1800s.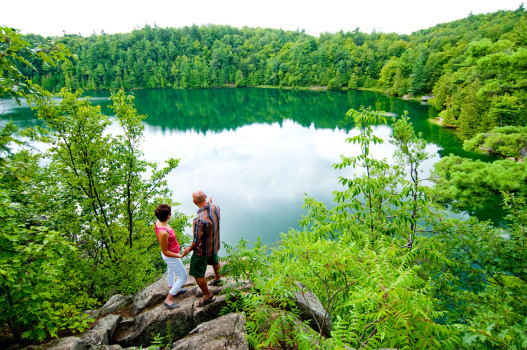 Where to stay and where to eat? Visit www.outaouaistourism.com for suggestions!