CONTEST - Win a Ski Tour Outaouais VIP package!
November 13 2015
Register for the Gatineau Loppet or the Canadian Ski Marathon, and you could win a Ski Tour Outaouais VIP package including 2 room nights, meals, and a flurry of activities in Outaouais.
Every year, the National Capital Commission officially launches the cross-country skiing season in the region. Register for the Gatineau Loppet or the Canadian Ski Marathon before that date, and you'll automatically be entered in a contest for a Ski Tour Outaouais VIP package. Over the Ski Tour Canada 2016, watch the opening event of this international competition live from the VIP tent. Spend two nights in one of the participating hotels, order your meals at several Outaouais restaurants, and enjoy a flurry of other gifts. The Outaouais stage of Ski Tour 2016 takes place on Tuesday, March 1, at the Jacques-Cartier Park in Gatineau.
Canadian Ski Marathon
The Canadian Ski Marathon returns to the Outaouais region February 19–21, 2016. This iconic cross-country ski event is suitable for skiers of all ages and ability levels. Pick one or several sections of the trail and design your own course, or ski the full 160‑km marathon. Will you be the next to achieve the ultimate winter performance challenge, the Coureur des Bois Gold level? Register now!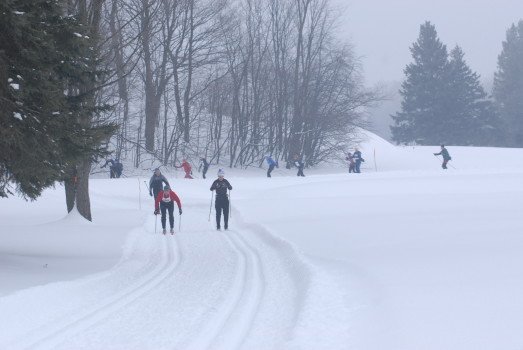 Gatineau Loppet
From February 26 to 28, the biggest cross-country ski celebration in Canada will take place right here in Outaouais. This year marks the 38th edition of the Gatineau Loppet, and once again the three-day competition will feature races for every level of skier. On your own or with friends and family, sign up for an unforgettable outdoor experience. Register now!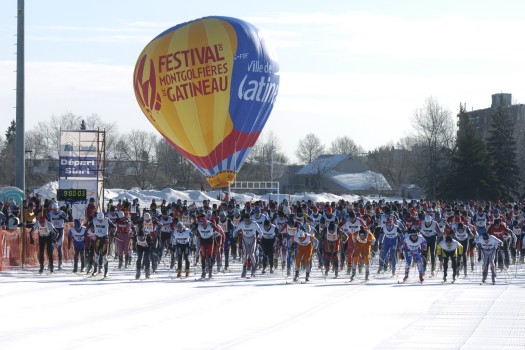 Ski Tour Canada 2016
For the first time in America, the best skiers in the world will compete on Canadian territory in the most prestigious competition of the year. Their goal: win the Tour and get in on the Crystal Globe awarded to the winners of the cumulative of the FIS World Cup cross-country skiing. Gatineau will host the first of 8 steps of the Tour on March 1st 2016 and it will be visually presented live in 125 countries! Take the opportunity to see in action these athletes of very high level right here in the Outaouais. The event kick will be given to us in the Outaouais with the Canadian Museum of history of Ottawa and Parliament in the background. Experience this unique event in the VIP section alongside accredited media from around the world. The eyes of the world will be on us next March 1st and you could attend in first line!
For contest rules, click here!