March 23–29: Movie-going in Outaouais
March 23 2015
Quiet on the set … action! Our focus this week is on three cinematic outings for film buffs of all ages. And fear not, there's popcorn for everyone!
Ottawa International Short Film Festival
In just three years, the Ottawa International Short Film Festival (OISFF) in partnership with the Outaouais Film Festival (OFF) has established itself as a highlight of the region's film calendar. This year's festival runs from March 20–27 and includes a juried selection of 300 short films from around the world—nearly 30% more than last year!
For a truly immersive experience, you're invited to the Cinéma Aylmer on March 25 for a marathon screening of the jury's top 60 short films. The gala evening also includes a cocktail reception and awards ceremony.
3D movies at the Canadian Museum of Nature
How about a family movie weekend? At the Canadian Museum of Nature, discover the wonderful world of animals through groundbreaking cinematography and cutting-edge 3D. Find the courage to elude predators and survive natural hazards—easy for us big folks, but a challenge when you're the size of a chipmunk. The smaller you are, the bigger the adventure in Tiny Giants 3D.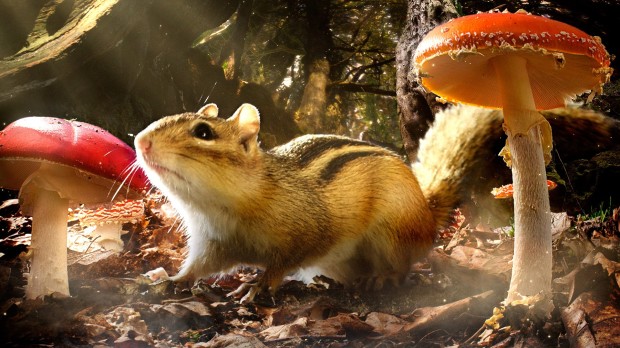 Or you can journey back to the time when humans shared a frozen landscape with exotic, now-extinct animals such as sabre-toothed cats, giant sloths and majestic mammoths—all brought to life with dazzling computer-generated imagery in Titans of the Ice Age 3D.
IMAX at the Canadian Museum of History
No visit to the Canadian Museum of History is complete without a stop at the IMAX Theatre. Admit it, it's a winning combination for all ages—and best of all, this week you can choose among no fewer than four different movies!
Enter a glittering world of ice and snow, where polar bears tussle, huskies howl and narwhals dive through turquoise waters.
https://www.youtube.com/watch?v=XNYvoCJv0xM
Discover the remarkable inhabitants of the Galapagos archipelago, a tropical paradise unlike any other. Meet giant tortoises and marine iguanas, witness the love dance of albatrosses and blue-footed boobies, and dive into the ocean with flightless cormorants.
https://www.youtube.com/watch?v=UQTMyT8hh9s
This heart-warming tale follows vulnerable and lovable baby orangutans and elephants that have lost their families. From the lush rainforests of Borneo to the rugged savannah of Kenya, you will experience up close this incredible and intimate story that takes an inspiring look at family, friendship, compassion and the special place where human kindness intersects with the animal kingdom.
Exploring history, military strategy, science, technology and human values, this film will educate and appeal to all. It also pays tribute to those who gave their lives for our freedom in the largest Allied operation of the Second World War.
https://www.youtube.com/watch?v=KbN_TfAuZek&list=PL911BECB50BEC68AF
For more #outaouaisfun entertainment, visit our website at www.outaouaistourism.com! And follow us on Twitter, Facebook and Instagram … remember our hashtag, #outaouaisfun. The 2015 "People's Choice Award" contest is now officially open, with more than $6,000 in prizes to be won! From now to April 10, VOTE for your favourite regional tourist attractions!