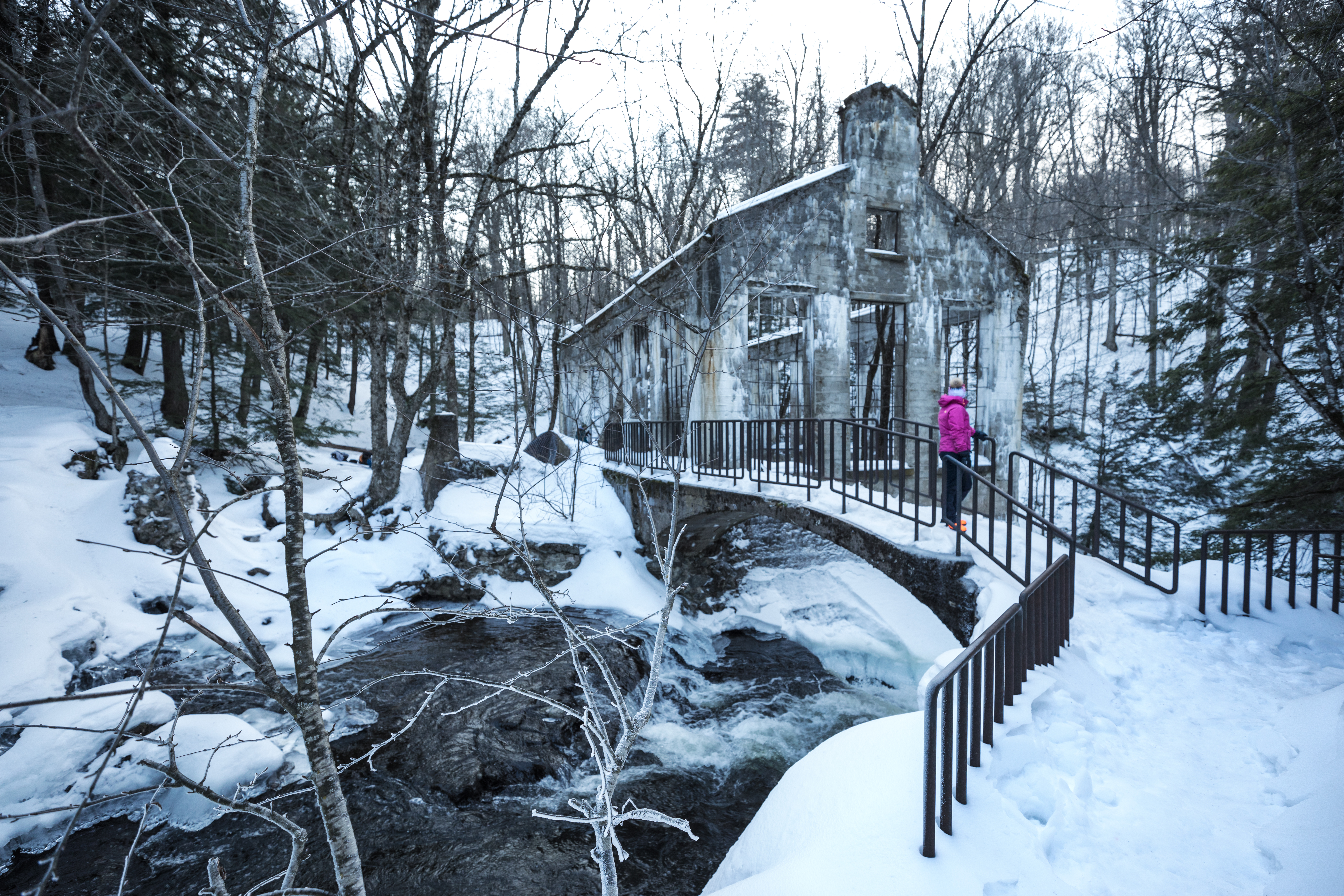 Harmony Le Reste
Route
Barrons-nous in the Collines-de-l'Outaouais
Even in the deep cold of winter, the scenery in the Collines-de-l'Outaouais is guaranteed to warm your heart. The photo and video team was in the area for a little fresh air and R&R. Their itinerary included sports, discoveries, and quiet time, but mostly lots of beautiful scenery!
See for yourself: have a look at the results of their adventure, a video to be enjoyed full-screen with the sound turned up!
*** Warning: This video may give you a sudden craving to discover the Collines-de-l'Outaouais.
Points of interest
1
33 Scott Rd.
Chelsea (Québec) J9B 1R6
Canada
Come and visit Gatineau Park, a natural oasis covering 361 km2 of hills and forest. Its rich biodiversity and proximity to downtown make it a real paradise for outdoor activities such as hiking, cycling, canoeing, and cross-country skiing. Must-sees include the Mackenzie King Estate, Champlain Lookout and Philippe Lake. Extend your visit by camping or staying in a cabin, available year round. Gatineau Park is managed and protected by the National Capital Commission.
1 km
After a vigorous afternoon of snowshoeing, relax over a hearty meal at La Muse restaurant, and settle in for a cozy night at the Wakefield Mill Hotel & Spa. Relaxation at its finest!
2
60 Mill Rd.
La Pêche (Québec) J0X 3G0
Canada
Imagine a place so serene, yet so conveniently close to Canada's capital. First built in 1838, the Wakefield Mill Hotel & Spa is now a charming boutique hotel surrounded by the splendid Gatineau Park and the picturesque village of Wakefield. It offers 42 unique guest rooms, a dining room specializing in fine cuisine québécoise, The Heron Room Bistro restaurant, a full-treatment spa with outdoor massage tent, two outdoor hot tubs and swimming pool, five meeting/banquet rooms, as well as a cozy fireplace lounge.
0.7 km
The village of Wakefield has a surprising collection of artisanal bakeries, charming boutiques and restaurants.
3
737 Riverside Rd.
Wakefield (Québec) J0X 3G0
Canada
Khewa is the northern wind that gently guides you back to your traditions. Khewa's mission is to contribute to the economy of First Nations people by promoting Indigenous, Métis and Inuit artists. The boutique and art gallery offers a wide range of creative products, from handcrafted pieces to unique works of art. Khewa also offers services for corporate clients: cultural workshops on site, at business events or in schools. Groups are welcome for storytelling sessions (reservations required).
20 km
The next day, discover other trails of the Gatineau Park. Then, head for Chelsea. Warm up with a hot chocolate from Biscotti.
4
6 Scott Rd.
Chelsea (Québec) J9B 1R5
Canada
Biscotti & cie offers take-out or table service in the garden, where parents, children and friends can enjoy little treats, coffee and delicious sandwiches. Choose from a diversified and modern selection of home-style food.
0.5 km
A short walk takes you to the heart of the village of Old Chelsea.
5
181 Old Chelsea Rd.
Chelsea (Québec) J9B 1J3
Canada
Looking for a unique gift or a little treat for yourself? Doozy Candle in Chelsea will amaze you! Browse a wide selection of candles handcrafted by local artists using top-quality wax.
0.3 km
Round out your getaway with a meal and a craft beer at the Chelsea Pub.
6
238 Old Chelsea Rd.
Chelsea (Québec) J9B 1J3
Canada
Part of the Old Chelsea Square, Chelsea Pub is a restaurant located in the Outaouais Chelsea sector near the Gatineau Park and ski stations. We offer a gastropub type of cuisine with a great selection of homemade craft beers. Chelsea Pub, Biscotti & Cie, la Maison Bleue and the Lofts du Village are part of the same family and offer the best you can find in the Outaouais.