Winterlude: North America's Biggest Snow Playground!
January 22 2015
This year marks the 37th edition of Winterlude (January 30-February 16th), Ottawa-Gatineau's spectacular winter celebration. Excitement abounds as Winterlude is set to celebrate a number of exciting milestones in 2015 (including the 50th Anniversary of the Canadian Flag)!
I have been lucky enough to attend at least a half dozen Winterlude celebrations in my lifetime.  For those that love great Canadian activities, delicious regional treats, culture, and of course, the great outdoors, I assure you, Winterlude is a "must-see" event!
Our number one family favourite Winterlude destination, Gatineau's Jacques-Cartier Park's Snowflake Kingdom (North America's biggest snow playground!), is a fantastic venue to take the kids for a fun-filled day of great outdoor activities. Kids of all ages will enjoy:
Winter sports and games
Sports Zone – including snow soccer, ringette, downhill skiing and kicksleds
Illuminated Sliding Experiences (to the rhythms of youth DJs)
Larger-than-life snow and tube slides
Taking a seat in the giant Gatineau chair
 
Also at Snowflake Kingdom in 2015, be sure not to miss:
Parks Canada Sir John A. Macdonald Interactive Activities (celebrating the 200th Anniversary of the birth of Canada's first Prime Minister)
Year Of Sport – celebrating FIFA Women's World Cup Canada 2015 AND the Toronto 2015 Pan Am Games
I was born and raised in Kingston, Ontario, birthplace of Sir John A Macdonald, so you can be sure I will be checking out Sir John's celebrations!
After all the outdoor fun at Snowflake Kingdom, your family is sure to be hungry. A visit to Ottawa-Gatineau's Winterlude would not be complete without tempting your taste buds by enjoying some of our delicious regional specialties! Love trying new foods? If you haven't tried these delicacies yet, what are you waiting for?
Beavertails – my favourite? Maple Butter Spread With Chocolate Drizzle
Poutine – nothing warms the belly like fresh-cut fries, hot gravy and melted cheese curds
Maple Taffy (tire d'érable) – a decadent treat made from Quebec maple syrup and…snow!
While at Jacques-Cartier Park's Snowflake Kingdom, tell the kids to be on the lookout for the Ice Hog Family, Winterlude's beloved mascots – they live there! Perfect for some great photo ops!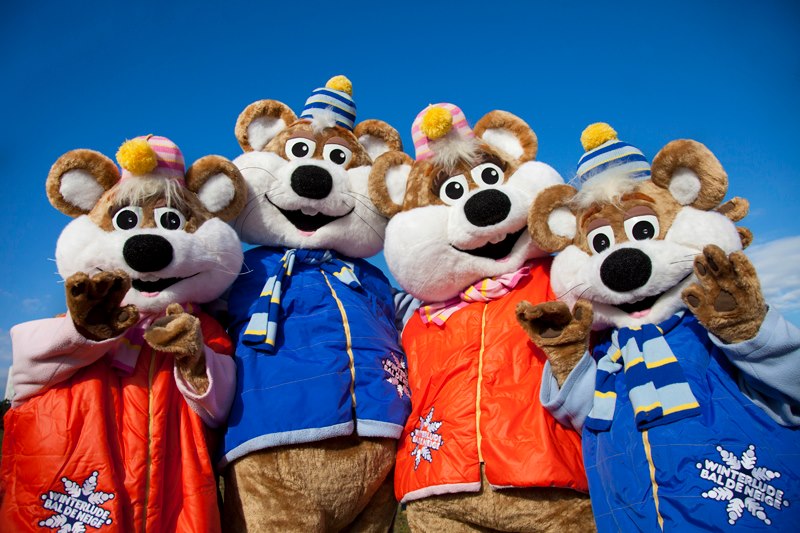 Chase your winter blues away! Come celebrate Winterlude with me in the Outaouais Region!
For more information on the great things to see and do in the Outaouais region in winter, please visit www.outaouaistourism.com and follow on Twitter, Facebook and Instagram under the hashtag #outaouaisfun!